Description
Greening Urban Environments: Trends and developments in the green roofing industry
The TSA Technical Lecture Series 2018 kicks off with a presentation by Smart Green Technologies! The presentation will provide an overview of green roofing and why it has become such an important topic in North America. New and old technologies in green roofing will be covered, and the benefits and drawbacks of each, as well as the design, installation, and maintenance best practices. Government regulations and incentives relating to green roofs are changing, and the presentation will look at future interations of the provincial and national building codes, the impact of Bill 68, and municipal incentive programs. Finally, the presentation will cover the role green roofs can play in stormwater management plans for new developments.


About the Speaker
Curt Moeller is the General Manager of Smart Green Technologies Inc, a producer of vegetated roofing systems based in Prince Edward County, Ontario. Curt oversees commercial growing operations, green roof installations, horticultural R&D and product innovations.
---
TSA MEMBERS: TSA members receive free access to the Technical Lecture Series. Please check your latest TSA email for your promo code.
OAA MEMBERS: When registering, please include your full name as registered with the OAA to ensure your certificate of participation is credited properly. Please also include an email address you check frequently to ensure you receive our certificate in a timely manner.


This lecture has been made possible thanks to the generous support of: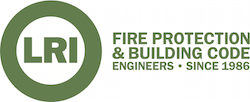 The venue for this lecture has been generously provided by: