Vancouver Visual Art Foundation's online art class series will bring monthly classes to your home by professional art instructors.
About this Event
The Vancouver Visual Art Foundation invites you to get creative with our Online Art Classes. We feature talented artists from our incredible Art Vancouver to teach their skills and passions online.
Tsawwassen Landscape
Boundary Bay is one of the favourite places for residents living in the Greater Vancouver area. It has everything: a sandy beach, the ocean, a bird conservation area, bike trails, hike trails, and a beautiful wild atmosphere. Elena Nahum Leroy, your instructor, painted a scenery of that magnificent place, and now you have a chance to paint a similar one in acrylic, with wide brushstrokes and balanced colours.
DATE: March 19, 2021
TIME: 6:30 PM - 8:30 PM
MATERIALS:
Students are expected to provide their own supplies in order to participate. Art supplies can be purchased at Opus.
Stretched primed canvas or thick paper (16"x20")
Any artist's brand acrylic paint (not dollar store): Titanium White, Primary Yellow/Yellow Medium, Primary Red/Red Medium, Alizarin Crimson/Madder Lake/Carmine, Ultramarine, Black, Phthalo/Prussian Blue/Primary Blue, Sap Green/Chromium Oxid, Phthalo Green/Emerald Green, Yellow Ochre/Golden Ochre/Raw Sienna, Burnt Umber/Raw Umber, Burnt Sienna
Synthetic brushes: Round brush No. 2 or 3, Flat brush No. 5 or 6, Flat brush No. 10 or 12
Flat Palette (or cardboard wrapped in foil)
Water
About the Instructor:
Elena was born and spent most of her life in St. Petersburg, Russia - a city of artists, ballet and music. In 2009, Elena moved to Canada and settled down in Vancouver. The same year, Elena opened an art studio: RUSART Fine Arts Co.
Being a professional artist, Elena is proficient in almost every 2D medium, including oil, watercolours, acrylic, and pastels. Also, she is a professional jewelry maker and restorer. In 2020, Elena also launched her own product line of hand-made mediums and paints, made in BC, Canada.
Sponsored by Opus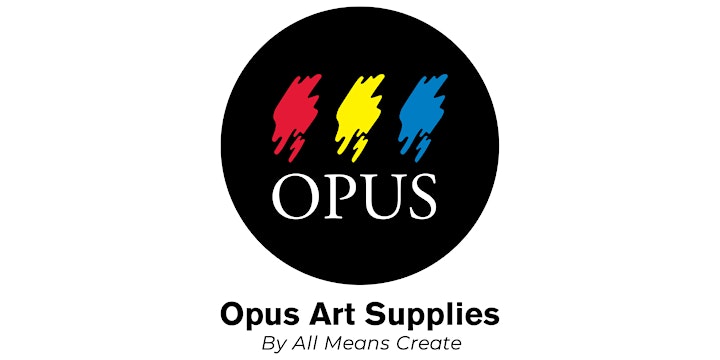 Date and Time
Location
Refund Policy