Description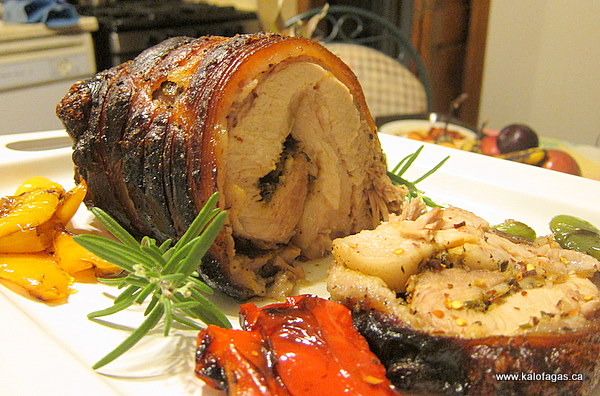 Join me on Thursday, March 7th for Tsiknopempti...Burnt Thursday in Greece. The name Tsiknopempti (Burnt Thursday) refers to the smell of charcoal and grilled meats, wafting through the air, everywhere in Greece!
Apokries (Carnival) has already kicked-off in Greece and Greeks have begun the revelry, the eating, drinking and dancing. I've created a menu that will bring the tastes of Greek Carnival to you...from the street foods that feed the parade goers to the taverna dishes that satiate the partiers.
Carnival is a tradition in Greece since ancient times. It is believed to have begun as way of worshipping Dionysus, God of wine and feasts. The Greek word for Carnival is Apokries: saying farewell to meat - Apochi apo Kreas. Apokries.
This year, Apkries (Carnival) runs from February 24th and concludes Sunday March 17th. Clean Monday (Katheri Deftera) is on March 18th and Lent commences with a fasting period that traditionally means no animal products are consumed or anything with blood. Shellfish, seafood like mollusks, shrimp, squid, octopus are allowed to be eaten as well as the wealth of vegetarian (ladera) dishes in Greek cookery.
In the meantime, please join me as we celebrate the many wonderful meat dishes in Greek cuisine...too many to include in this menu but enough to make you want to come with family & friends!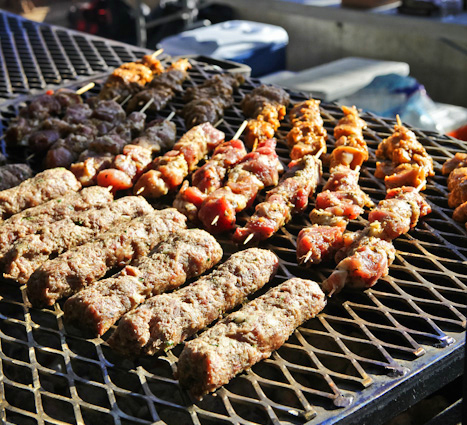 Tsiknopempti Menu
Welcome glass of Cool beer
Fresh pita bread
Bougiourdi

Melitzanosalata (smoked eggplant dip)
Housemade Tzatziki
Char-grilled & roasted sweet and hot peppers
Homemade mustard
Greek-style pork spare ribs

Spetzofai - sausage & peppers specialty from Volos

Kebab Monastiraki

Chicken Souvlakia
Kalofagas Pork Souvlakia
Ellasonitiko (slow-roasted pork belly rolled in herbs & spices)
Potatoes fried in Acropolis Organics Greek olive oil

Spring Salad with Romaine, dill
Fresh, housemade Loukoumades with honey, cinnamon & ground walnuts
*some menu items may vary on event day

Tickets for this event are $45 per person and there will be a cash bar offering domestic and Greek beer, retsina, Ouzo and Tsipouro.
Only cash will be accepted for at the bar (NO DEBIT/CREDIT).

EVENT IS LIMITED TO 50 SEATS, NO TICKETS SOLD AT THE DOOR.


Draught beer from Cool Brewery
Alfa beer from Greece brought to you by Kolonaki Group
Kechribari restina from Kolonaki Group
Babatzimi Ouzo and Tsipouro from Kolonaki Group
Location:
Cool Brewery


164 Evans Avenue


Toronto

,

ON

M8Z 5X8
Canada

Thursday, 7 March 2013 from 6:30 PM to 10:00 PM (EST)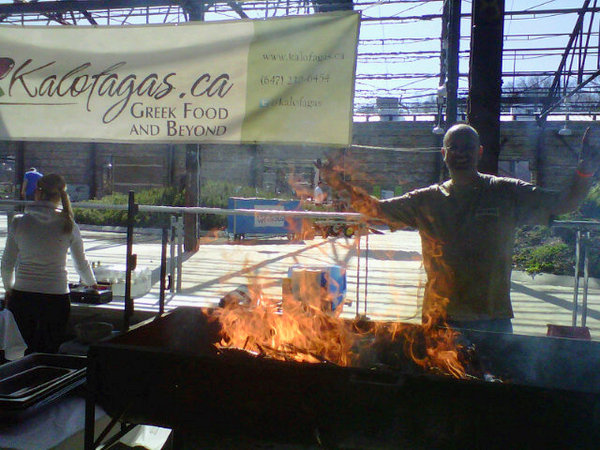 Organizer of Tsiknopempti - Greek Carnival Feast in Toronto