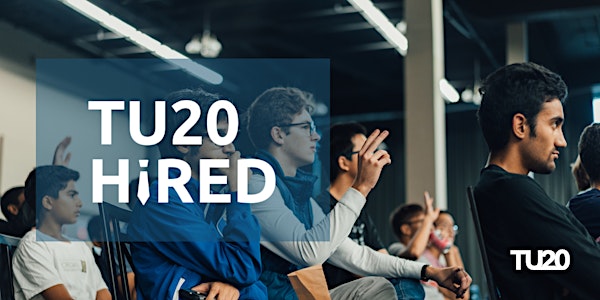 TU20 Winter Hired '22
Learn all the skills you need to land a job/internship through talks from industry professionals and interviewing with real employers!
Refund Policy
Contact the organizer to request a refund.
Eventbrite's fee is nonrefundable.
About this event
Welcome to TU20 Winter Hired!
Who: High School and University students
When: November 26-27, 2022
Where: To Be Determined (In-person)
What: TU20 Winter Hired is a 2-day event open to High School and University students taking place on November 26th & 27th. TU20 Winter Hired is focused around the skills and knowledge youth need to get hired in today's job market. The event achieves this through interactive talks by industry professionals, as well as through real interviews conducted by interviewers of business and technology companies giving you the opportunity to get a real internship!
Day 1
Day 1 of Hired will consist of industry professional speakers, resume reviews done by real employers giving you feedback, networking opportunities with fellow peers and industry professionals, and much more! The goal of Day 1 is to give you the knowledge and skills you'll need to succeed in the job market. Note that it would be best to have a resume made that you will be able to submit before attending Day 1!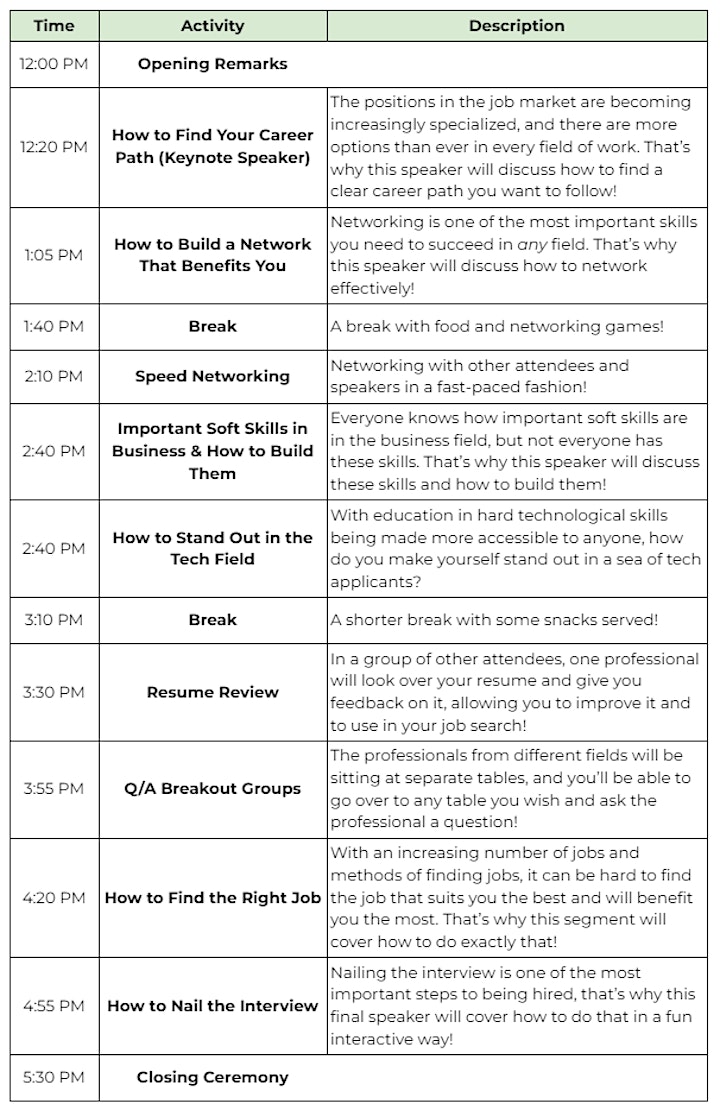 Day 2
Day 2 will then consist of multiple real interviews for each attendee done by real employers that can not only offer you real and honest feedback, but also very real internship opportunities! Every interviewee will get personalized feedback from each interviewer and, assuming you leave an impression on your interviewer, can offer you a position in their company! In order to attend Day 2, you'll have to fill out this application form (along with registering on Eventbrite).
Attending TU20 Winter Hired is the best way to get ahead of the game and learn all the necessary skills to be successful in your career path. No matter what, you will get something very valuable out of this event, whether it be better networking skills, increased industry knowledge, good interviewing skills, or even an internship!
To register for the event, simply fill out this Eventbrite by November 20th! The fee for registration is $7.50, however, if you need financial aid for this event and have not already applied, please email us at info@techundertwenty.com before November 17th and wait for a response before registering on Eventbrite.
If you have any questions or concerns, please don't hesitate to contact us at info@techundertwenty.com. We hope to see you at TU20 Winter Hired '22!