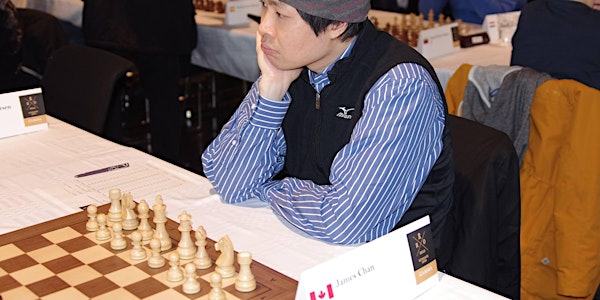 Tuesdays registration for grades 1 to 7 September 18th - November 20th 2018 ($85 for 10 weeks) 8:00am to 8:40am
Date and time
Tue, Sep 18, 2018 8:00 AM - Tue, Nov 20, 2018 9:40 AM PDT
Location
Montroyal Elementary School 5310 Sonora Dr, North Vancouver, BC North Vancouver, British Columbia V7R 3V8 Canada
Description
Montroyal Chess Club
Presented by:
Chess Master: James Chan
You are invited to explore the strategic world of chess at this exclusive chess club. This club includes fundamentals for beginners along with strategies for the more advanced players. Chess Club players will have the opportunity to improve their skills by playing against other player of various levels.
This class accepts beginners and experienced players alike from ages 6-11
Coaches: James Chan, Master Level player,
top 10 in BC with a masters rating over 2200.
Location: Montroyal, 5310 Sonora Dr, North Vancouver, BC
Date: Tuesdays September 18th - November 20th 2018 ($85 for 10 weeks) 8:00am to 8:40am
Time: 8:00am -8:40am
Cost: $85 for 10 weeks payable to James Chan
A chesskid.com premium account worth $70 a year will be included for each kid in the chess club
(Please make a cheque payable to James Chan on the first day of chess club)
Registration is limited to 16 kids
About the organizer
Coach: James Chan
email:chan_james17@hotmail.com