A longstanding feature of the Shakespeare by the Sea Festival, Kelly Russell shares with his audiences the living traditions of Newfoundland
About this event
A longstanding feature of the Shakespeare by the Sea Festival, Kelly Russell shares with his audiences the living traditions of Newfoundland fiddle music and the stories of an imaginary outport community.
Shakespeare by the Sea Presents: Tunes and Tales with Kelly Russell
Mondays at 8PM July 19th - August 2nd
$25 Adults | $20 Students / Seniors / Unwaged
Advanced purchase encouraged.
ABOUT THE SHOW:THE TALES: Kelly recreates the character of Uncle Mose, reciting the stories of the imaginary but typical Newfoundland community of Pigeon Inlet, as written and told by his father Ted Russell. The audience is brought back in time to the early 1950's as Uncle Mose relates with gentle humour the goings on between Grampa Walcott, Aunt Sophy, Jethro Noddy, Skipper Lige Bartle, King David (a billy goat), and other residents of this small outport community.
THE TUNES: Kelly spent many years traveling and performing with legendary Newfoundland fiddlers Rufus Guinchard and Emile Benoit, learning, transcribing, recording and promoting their music. His inherited legacy is one of labour and love as these fiddlers were both his mentors and friends. Audiences will enjoy a variety of authentic Newfoundland fiddle music while gaining some insight through stories and anecdotes about the lives and times of these Grandfathers of Newfoundland Fiddle.
ABOUT KELLY: Since 1975, Kelly has been a member of landmark groups Figgy Duff, Wonderful Grand Band, Bristol's Hope, The Planks, and The Irish Descendants. Working with legendary fiddlers Rufus Guinchard and Emile Benoit, learning and recording their unique music, Kelly has inherited genuine status as a leading Newfoundland music performer, appearing extensively on countless national and international stages. Kelly is an Official Provincial Tradition Bearer and a recipient of the Order of Canada.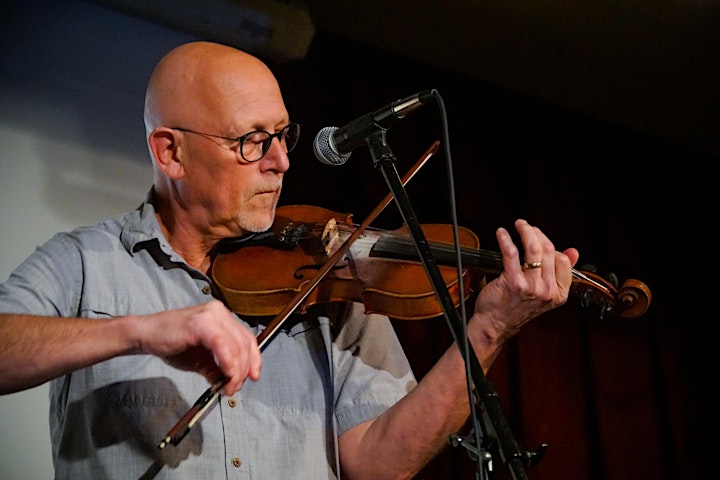 Organizer of Tunes and Tales with Kelly Russell
The Shakespeare By The Sea Festival produces and promotes artistic works with a focus on William Shakespeare. The Festival is the longest running outdoor summer theatre event in the St. John's area, celebrating over 25 years in the area!

Our 2021 season sees our return to in-person theatre following the COVID-19 pandemic, along with an accessible online offering. Residents and visitors to St. John's NL can see "Pericles, Prince of Tyre" performed at The Rooms, Fortis Courtyard and Amphitheatre on Friday evenings and Saturday afternoons - tickets available through The Rooms only. We also see a return of "Tunes and Tales with Kelly Russell", our longstanding partnership show with Kelly performed in a new accessible venue at the First Light Centre for Performance and Creativity. Finally, we are excited to debut an original devised piece, "Depths of Desire: Have you reached the bottom yet", directed by Desirée Leverenz, streaming online on Saturdays and Sundays. Tickets are free (donations accepted), and on sale now
Shakespeare By The Sea Festival Inc. is a registered charity
(No. 891781841RR0001) with the Canada Revenue Agency and is a proud member of the Shakespeare Theatre Association.