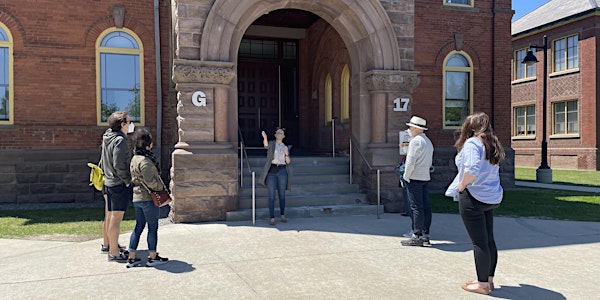 Tunnel Tour - Information Technology Services Event
Explore the 89 year history of the Lakeshore Psychiatric Hospital as we explore the patient-built tunnels and 19th-century cottages.
When and where
Location
Lakeshore Grounds Interpretive Centre 2 Colonel Samuel Smith Park Drive Toronto, ON M8V 4B6 Canada
About this event
Learn about the history of the former Lakeshore Psychiatric Hospital as we explore the patient-built underground tunnels and nineteenth-century cottages. Tour presents an overview of the 89-years of the Hospital's history, acknowledges the varied experiences of patients and staff across different decades, and traces major treatment changes across time. Tour concludes with an optional entry into one of the un-renovated attics above the cottages.
Tour is offered for Humber ITS event attendees. Due to space restrictions along the tour route, pre-registration is required. All tours and activities are free.
Additional communication and safety updates will be provided to registered attendees prior to the event. More information on how to access campus provided to registered participants prior to tour.
​Tunnels and grounds are mobility accessible; attic requires steep set of stairs.