Description
An evening of poetry, photography and conversation with Andrew Harvey, Philip Shepherd & Brett Hurd
After authoring more than 30 books, Andrew Harvey, Rumi scholar, mystic and founder of Sacred Activism, is releasing what may be his consummate work, Turn Me to Gold: 108 Poems of Kabir. Born in India and deeply influenced by its mystic traditions, Andrew became enraptured not only with the exquisite spiritual illumination he discovered in Kabir, but also in the poet's grounding relevance to our troubled times. "Unlike Rumi," writes Harvey, "Kabir is the tough, no-nonsense peasant who makes things real and fierce and right without any adornment. He is the master of laser-like clarity, simplicity, directness, passion and strength, and this laser-like purity and refusal to buy into any kind of illusion is exactly what spiritual seekers need amid our devastating global crisis.
In celebration of the book's recent launch, Andrew is coming to Toronto for an evening of conversation with author and embodiment teacher Philip Shepherd. Andrew will also read a selection of poems. The gorgeous photographs by Toronto photographer Brett Hurd will offer a magnificent backdrop for this conversation.
Andrew, Philip and Brett will all be on hand to sign books at the end of the event.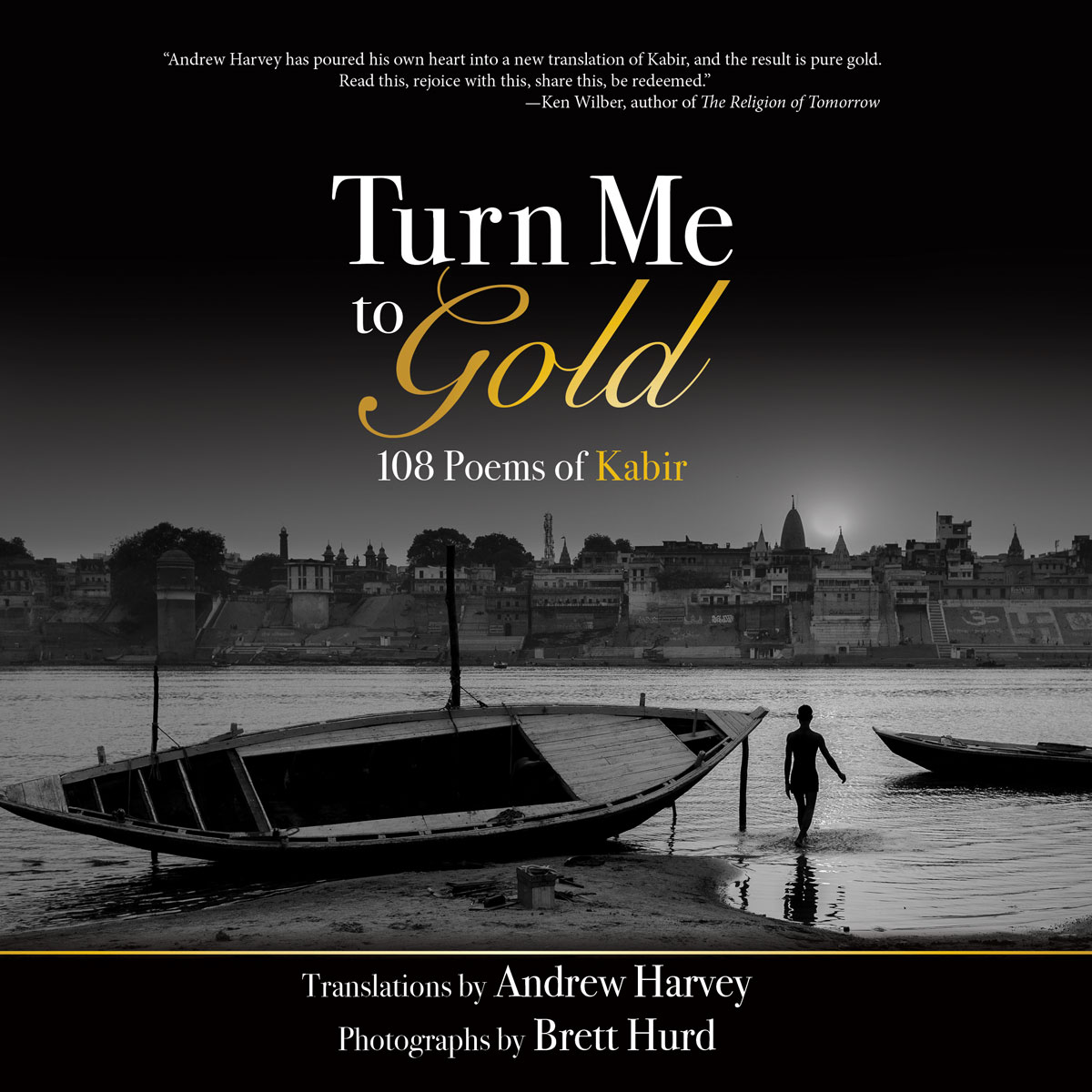 ---
From Turn Me to Gold: 108 Poems of Kabir
Love's hurricane has come!
The whirlwind of Knowledge has arrived!
My thatched roof of Delusion
Has been flung to the four directions!
My hut of illusion
So carefully crafted
Has come careening down!
Its two posts of duality
Have crashed to the ground!
Its rafters of desire
Have been split by lightning!
Thunderbolts have collapsed
All its eaves of greed!
Its big stone jar of evil habits
Has smashed in a million pieces!
With contemplation and clear devotion,
The Holy Ones have rebuilt my roof.
It is strong and unmoving now
And never leaks or drips.
When lies and deceit
Ran out of my body's house,
I realized the Lord
In all His splendor.
Rain came down in torrents.
After the wild storm,
Torrents of divine love
Drenched me, body and soul.
Then, O Kabir, the sun soared out,
The Sun of Glory, the Sun of Realization,
And darkness dissolved forever.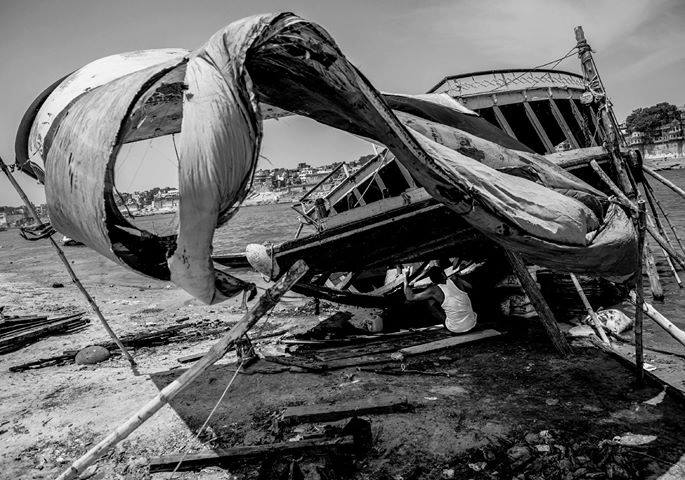 ---
About Andrew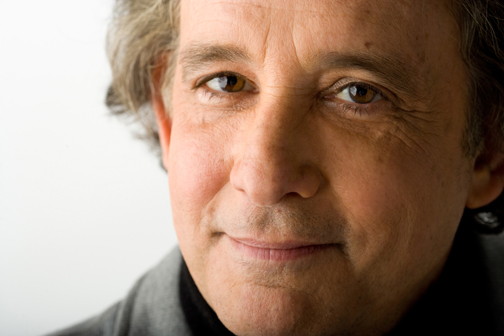 Andrew Harvey is an internationally renowned religious scholar, writer, and teacher, and the author of over 40 books, His newest book Turn Me to Gold: 108 Kabir Poems, including the critically acclaimed The Hope, Way of Passion: A Celebration of Rumi, as well as Journey to Ladakh, The Return of the Mother, Son of Man, and The Direct Path: Creating a Journey to the Divine Using the World's Mystical Traditions. He is also coauthor of the best-selling The Tibetan Book of Living and Dying. His work has been honored with the Benjamin Franklin Award and the Mind Body Spirit Award (both for Mary's Vineyard: Daily Readings, Meditations, and Revelations, with photographs by Eryk Hanut), and the Christmas Humphries Award for A Journey in Ladakh. Born in south India in 1952, Harvey studied at Oxford University and became the youngest person ever to be awarded a fellowship at All Soul's College in 1973. As a spiritual teacher and mystical scholar, he has devoted much of his life to studying the world's various mystical traditions, including intensive study of Hinduism, Buddhism, and Sufi mysticism, while living in India as well as London, Paris, New York, and San Francisco. Harvey, an acclaimed spiritual teacher and mystical scholar, has taught at Oxford University, Cornell, the California Institute of Integral Studies, and the University of Creation Spirituality.
https://andrewharvey.net/
About Philip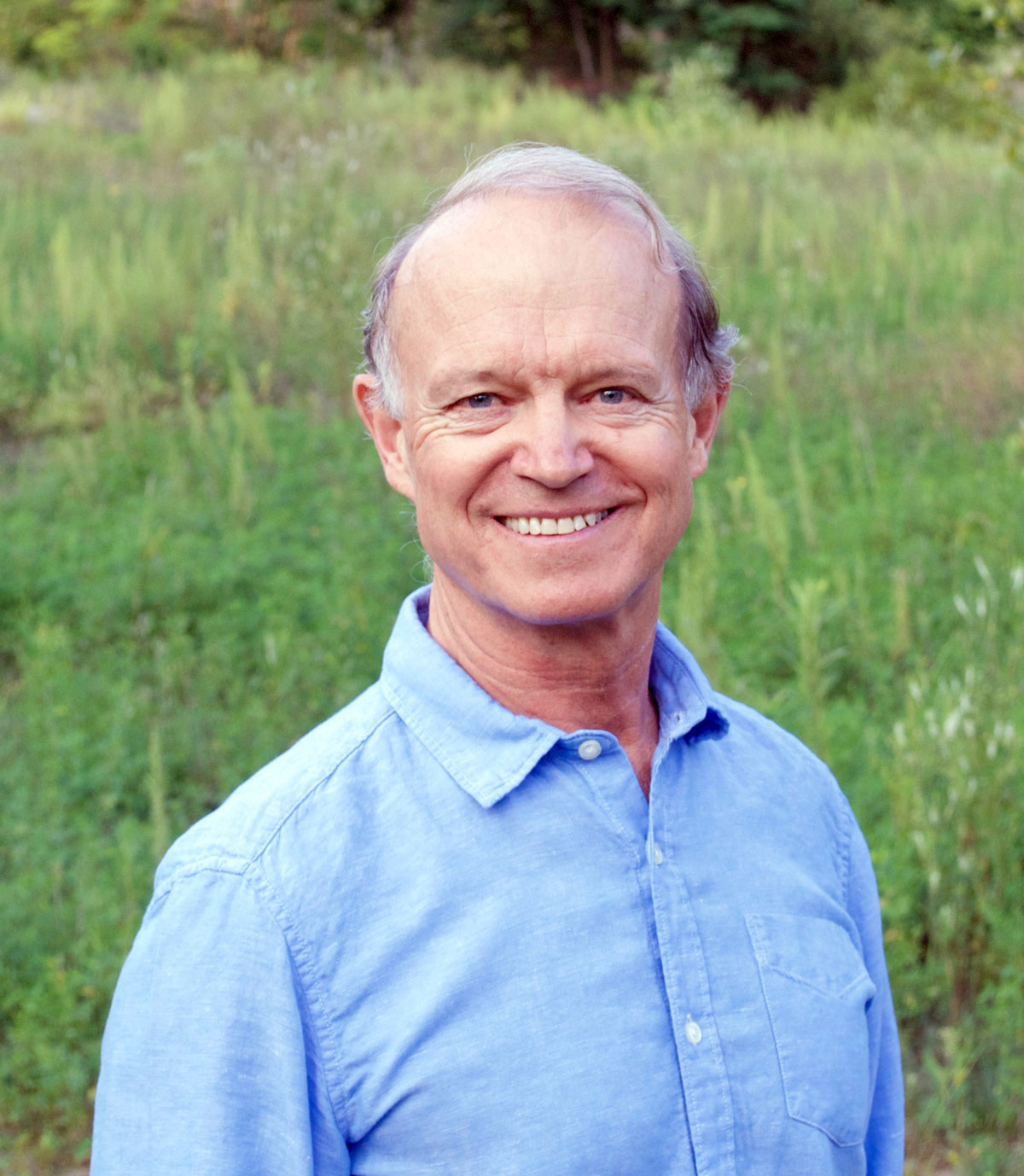 Philip Shepherd is recognized as an international authority on embodiment. He developed The Embodied Present Process™ (TEPP), a unique set of practices for uniting the anxious, restless pace of the intelligence in the head with the deep, present and connected intelligence of the body. His first book, New Self, New World: Recovering Our Senses in the Twenty-first Century, drew on a lifetime of research and experience and was widely acclaimed for its original vision. Philip's insights have been shaped by his adventures as a teenager, when he cycled alone through Europe, the Middle East, India and Japan; by his deep commitment to and studies of bodywork; by his experiences as an actor, playing lead roles on stages in London, New York, Chicago and Toronto; and by a burning desire for freedom that has illuminated his entire life. Philip spends much of his time giving TEPP workshops and talks around the world, and is training and certifying others to teach his work. When not traveling, he lives with his wife in a quiet, car-free community in Toronto in a home they designed and built.
www.philipshepherd.com
About Brett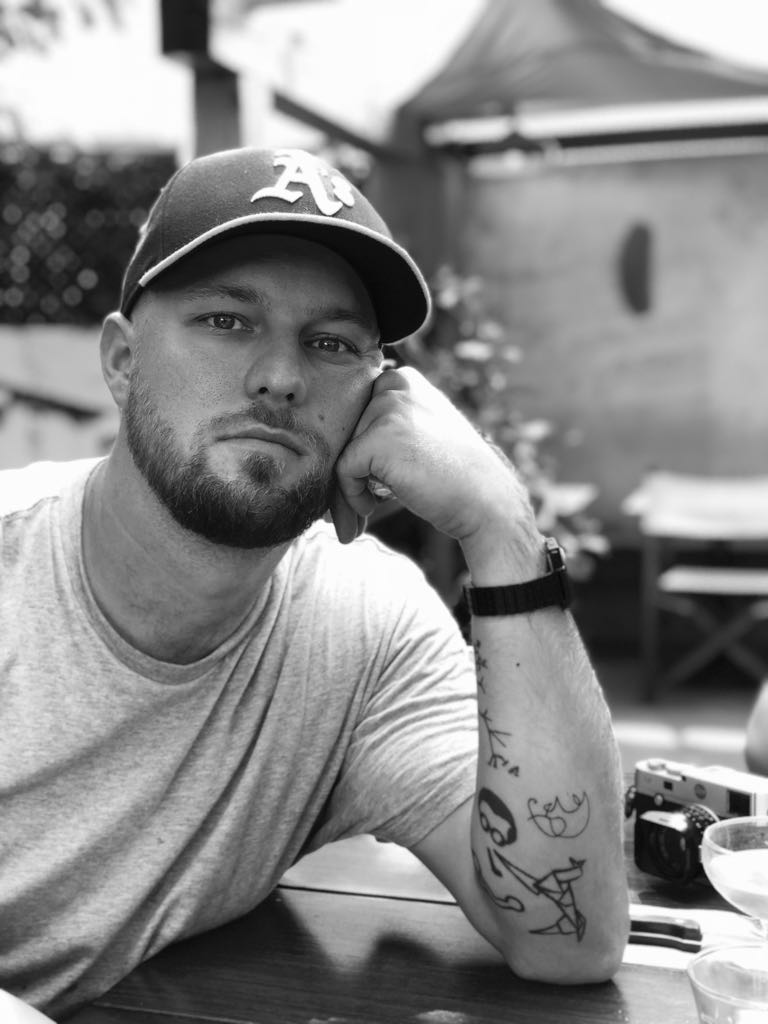 Brett Hurd is a Canadian Photographer, and Motion Picture Cameraman, based in Toronto.
"Turn Me to Gold" is his first book, and collaboration with author Andrew Harvey.
As his photographic work in South Africa and India continue to garner international acclaim, Brett prepares for his next major project, which will take him to Japan.