Description
CJF J-Talk
Journalism matters.
#CJFjtalk


Turning Digital into Dollars



Can't make it to our event? Follow our CJF livestream or on Twitter at #CJFjtalk.
Thanks to J-Source.ca for liveblogging this event.

Online ticket sales end at 3:00 p.m. today.
Tickets to the overflow room will be available at the door.

Traditional newspaper outlets are throwing up paywalls, pouring resources into digital, and increasing the amount of sponsored content—all in an effort to find a sustainable business model for journalism. The question is: What's working? Canada's top publishers Phillip Crawley, publisher of The Globe and Mail; John Cruickshank, publisher of the Toronto Star; Gerry Nott, senior vice-president of the eastern region, Postmedia Network; and André Pratte, editorial pages editor of La Presse, talk revenue mixes and models in a shifting media landscape.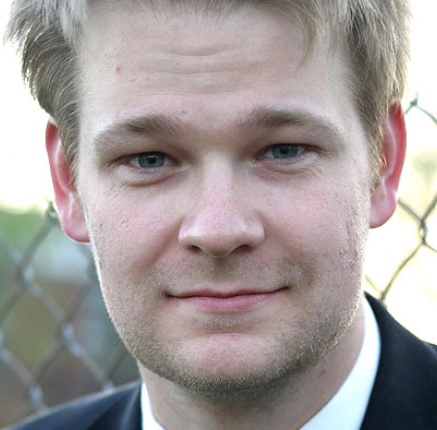 Moderated by Joshua Benton
Founder and director of the Nieman Journalism Lab, Harvard University

January 23, 2014
TMX Broadcast Centre - Gallery, The Exchange Tower, 130 King St. West, Toronto
Registration: 6:00 p.m. | Discussion: 6:30 p.m. | Reception: 8:00 p.m.


ABOUT OUR SPEAKERS
PHILLIP CRAWLEY is the publisher and CEO of The Globe and Mail. He oversees the strategy and operations of The Globe and Mail newspaper, web sites including globeandmail.com, reportonbusiness.com and globeinvestor.com, and magazines including Report on Business. Crawley has held a variety of senior executive positions with some of the world's leading media companies in Europe, Asia and New Zealand including managing director of The New Zealand Herald newspaper; editor of The South China Morning Post in Hong Kong, managing director of The Times Supplements in London; northern editor, The Daily Telegraph in London; editor of The Journal, Newcastle upon Tyne. Crawley has also worked in various editorial roles for Thomson Regional Newspapers. He is chairman of The Canadian Press and a board member of The Audit Bureau of Circulation (ABC), The Canadian Newspaper Association, and the World Association of Newspapers/IFRA.
JOHN CRUICKSHANK is the publisher of the Toronto Star and president of Star Media Group. Cruickshank is the 9th publisher in the newspaper's 121-year history. Cruickshank has enjoyed a distinguished career in newspapers and television in both Canada and the United States. Prior to his appointment as the Star's publisher in 2008, he served as publisher of CBC News, where he was responsible for all English language television, radio and online news. Before joining the CBC, he was publisher of the Chicago Sun-Times and chief operating officer of the Sun-Times Media Group, based in Chicago. Prior to being named publisher of the Sun-Times, he was vice president of Editorial. John is also a former managing editor of The Globe and Mail and former editor-in-chief of The Vancouver Sun. He has also worked for The Montreal Gazette and started his journalism career with the Kingston Whig Standard.
GERRY NOTT is the senior vice-president of the eastern region for Postmedia Network. He is also responsible for coordinating operations at the National Post and has a senior role at Hamilton-based Postmedia Editorial Services, which produces pages for newspapers across the Postmedia newspaper chain. Prior to taking on this role, Nott was publisher and editor-in-chief of the Ottawa Citizen. He had previously been the editor-in-chief of Canwest News Service and has also held senior editorial positions at the Calgary Herald, Windsor Star and Hamilton Spectator.
ANDRÉ PRATTE has been a journalist for over thirty years. He has covered politics for most of his career as a reporter, a columnist, and an editor. He was named editorial pages editor at La Presse in 2001. He has written several books on politics and the media, including Les oiseaux de malheur, a reflection on the media today; and was editor of Reconquérir le Canada, Un nouveau projet pour la nation québécoise, a series of essays by a group of Quebec federalists taking a fresh look at Quebecers' relationship with the rest of the country, and recently republished in English by the Douglas & McIntyre Publishing Group, Vancouver, as Reconquering Canada: Quebec Federalists Speak Up for Change. Along with eleven other well-known Quebecers, including former Premier Lucien Bouchard, Pratte was signatory to a manifesto that had a major political impact in Quebec. Finally, he is also co-founder for the Federal Idea, a non-partisan group, non-profit think tank on federalism.
@apratte

ABOUT OUR MODERATOR
JOSHUA BENTON is the founder and director of the Nieman Journalism Lab at Harvard University, an effort to help journalism adapt to the Internet age. Before spending a year at Harvard as a 2008 Nieman Fellow, he was an investigative reporter, columnist, foreign correspondent, and rock critic for two newspapers, The Dallas Morning News and The Toledo Blade. Before that, he attended Yale University, studying history.
@jbenton
Organizer of Turning Digital into Dollars
Founded in 1990, The Canadian Journalism Foundation promotes, celebrates and facilitates excellence in journalism. The foundation runs a prestigious awards and fellowships program featuring an industry gala where news leaders, journalists and corporate Canada gather to celebrate outstanding journalistic achievement and the value of professional journalism. Through monthly J-Talks, a public speakers' series, the CJF facilitates dialogue among journalists, business people, academics and students about the role of the media in Canadian society and the ongoing challenges for media in the digital era. The foundation also fosters opportunities for journalism education, training and research. Please visit us at http://cjf-fjc.ca.