Description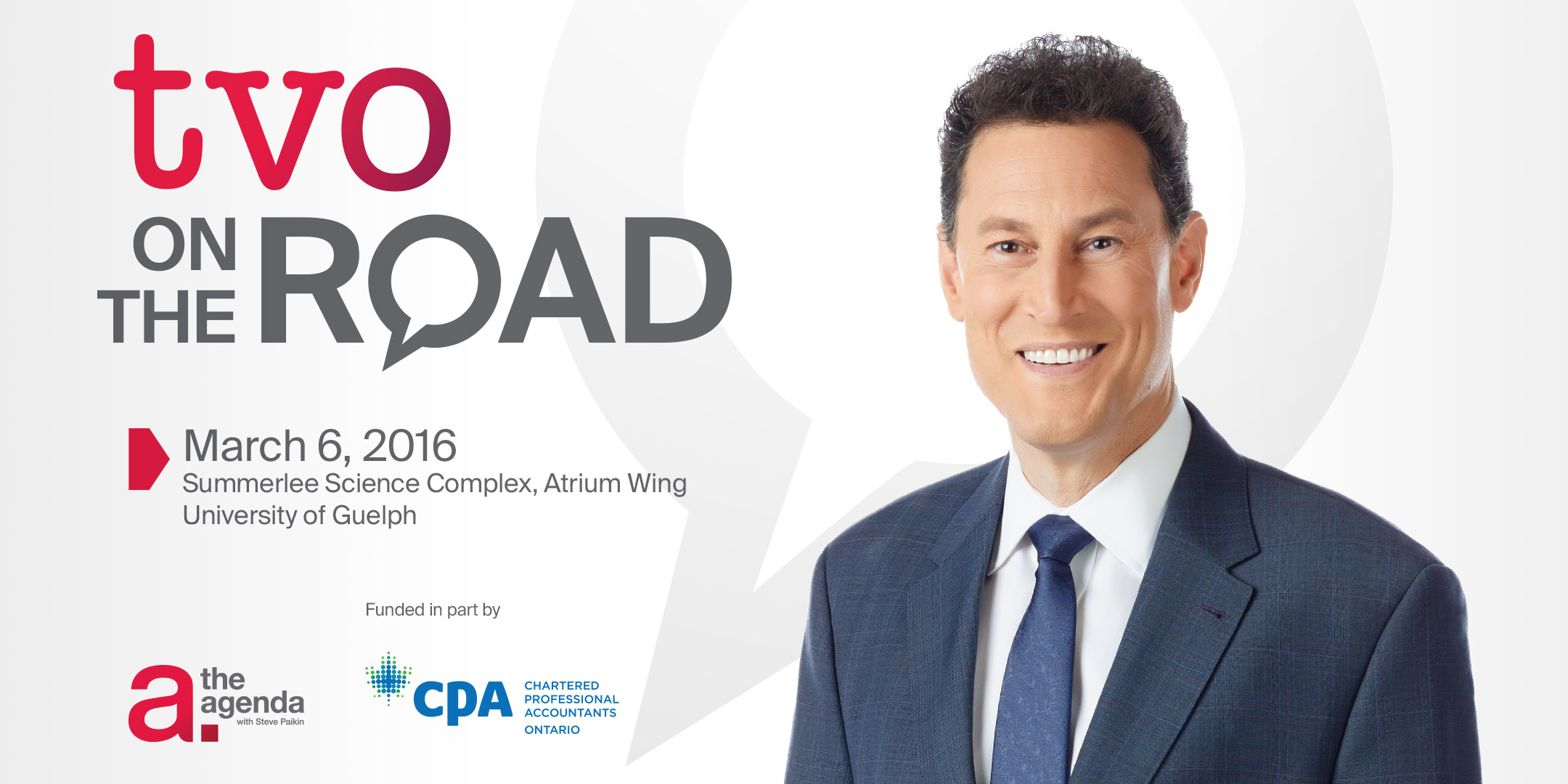 TVO's flagship current affairs program The Agenda with Steve Paikin is coming to Guelph as part of TVO On The Road. Members of the public can register for free tickets to be part of the audience at the recording of two programs that take an in-depth look at issues affecting the region. The first program, Ontario's Food Sustainability, focuses on Ontario's food security and is related to TVO's Food Chain narrative theme which looks at the how, where and why of food. The second program, What Ontario Can Learn From Guelph, examines how Guelph has become a leader in employment and jobs growth in the country. The program is part of TVO's The Next Ontario narrative theme looking at the forces shaping the future of the province.
TVO will also hold a public reception between programs hosted by Peter O'Brian, TVO's Chair of the Board of Directors, and Lisa de Wilde, TVO's Chief Executive Officer.
The stop will take place in the Atrium of the Science Complex at the University of Guelph.
1 - 2 pm Be part of the audience for program 1 The Agenda with Steve Paikin

2:15 - 3:30 pm TVO Public Reception
4 - 5 pm Be part of the audience for program 2 The Agenda with Steve Paikin

You may register for any or all of three events you wish to attend when you click on the registration button. There is limited seating so register soon.
By registering to attend and attending the taping of TVO's The Agenda with Steve Paikin you agree to give TVO the right to use your image and voice in its programming in any media worldwide, in perpetuity and agree that TVO is not responsible should you suffer any injury while at the venue.

Organizer of TVO On The Road in Guelph
As the technological extension of Ontario's public education system, TVO's vision is to create a better world through the power of learning. TVO provides learning opportunities for Ontarians through innovative educational products, in-depth current affairs, groundbreaking documentaries, and award-winning TVOKids resources both inside and outside the classroom. TVO is funded primarily by the Province of Ontario and is a registered charity supported by sponsors and thousands of donors. For more information, visit tvo.org.