Description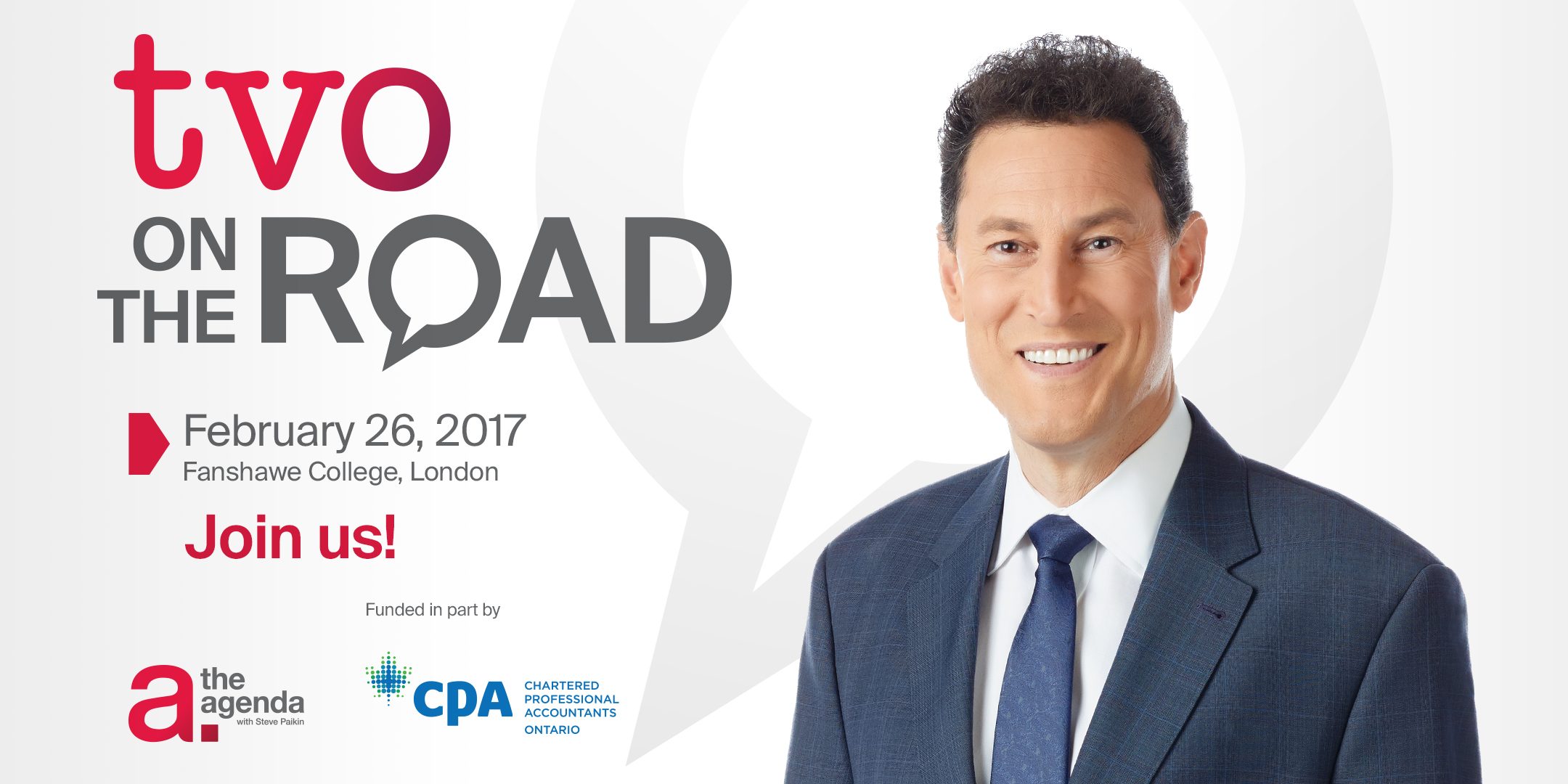 TVO's flagship current affairs program, The Agenda with Steve Paikin, returns to London on Sunday, February 26 as part of the TVO On The Road tour. Members of the public can register for free tickets to be part of the audience for the recording of two episodes.
The episodes will be recorded at the Donald J. Smith School of Building Technology, Woodworking Shop on the London Campus of Fanshawe College.
1 pm Be part of the audience
The first episode focuses on the lingering effects of the 2008 recession. While London has experienced job growth, it's been slower to bounce back than other areas of Ontario - that has some wondering if the London area is being left behind.
2:30 pm Be part of the audience

The second episode examines social challenges, including racism and poverty, and what London is doing to break down those barriers.
You may register for each or both events you wish to attend. There is limited seating so register soon.
The Agenda's London episodes will air on TVO on February 27 and 28 at 8 and 11 pm, and will stream on Twitter @TheAgenda starting at 8 pm. The episodes will also be available the day after each broadcast at tvo.org.
By registering to attend and attending the Recording of TVO's The Agenda with Steve Paikin you agree to give TVO the right to use your image and voice in its programming in any media worldwide, in perpetuity and agree that TVO is not responsible should you suffer any injury while at the venue.
Organizer of TVO On The Road: London
As the technological extension of Ontario's public education system, TVO's vision is to create a better world through the power of learning. TVO provides learning opportunities for Ontarians through innovative educational products, in-depth current affairs, groundbreaking documentaries, and award-winning TVOKids resources both inside and outside the classroom. TVO is funded primarily by the Province of Ontario and is a registered charity supported by sponsors and thousands of donors. For more information, visit tvo.org.