Location
Moon Gate Guest House
61105 PR 406
Whitemouth, Manitoba R0E 2G0
Canada
Description
1ST ANNUAL 420 FEST

A vibrant celebration of cannabis culture in the Eastman Region!

We are pleased to host the 1ST ANNUAL 420 FEST at Moon Gate Guest House on the banks of the Whitemouth River!
Headlining the evening's festivities is Winnipeg-based duo TWIN!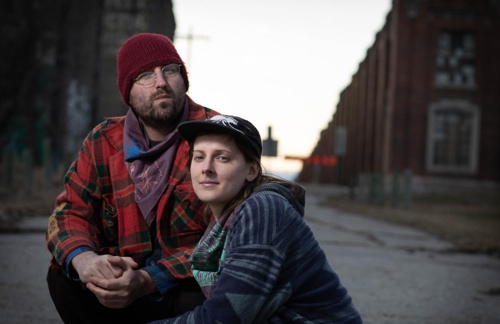 Captivating North American audiences by road and by river for the past 10 years, TWIN has developed a sound unto themselves ranging from deeply hypnotic folk story telling to heavy hitting punk anthems and everything in between!
"TWIN creates a vast array of music, TWIN is intense, TWIN is intimate, TWIN absorbs then releases everything it comes in contact with." Matt Vend, Mahala South African
Land-marking an international canoe tour concert series, with 4 full length albums and a growing catalogue of EPs and live videos, TWIN is always sharing songs and stories of the places they've been and the places they're going to.
"Similar to Bob Dylan's trademark Never-ending Tour 'hypno-alt-folk' act Twin perpetually travels by canoe across the rivers of North America..." Seamus Hamilton-Pattison, Stylus Magazine
Their vision is to create a river tour 'network' across North America and beyond bringing people back to the water to celebrate and heal. The 'tour' is a call to gather at the river's edge to share music, stories, food, seeds and ideas. The 'armada' is an open venue for sharing information and heritage heirloom seeds so that we can learn to become more self-sufficient, protect our food sovereignty and retain the knowledge of land-based peoples.
The tour promotes the Urban Seed Bank initiative and TWIN's River Music Armada Seed Share / Elder's Project.
https://www.facebook.com/twintwa/

https://www.instagram.com/twintwa/
At the end of 2018, Twin released "We Rise and Dance We Sleep and Dream". Songs swing from sweet to savage, with a heaviness that is hard to shake but still cathartic.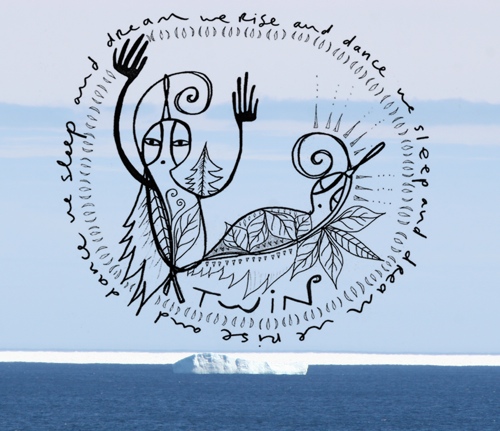 This record continues to situate while stretching TWIN's genre defying style featuring banjo, flute, accordian, guitar, cello, samples and integrated harmonies. Tracks 5 and 6 mark the greatest departure with heavy drums, distortion/wah bass assaults and an amped up looping violin that will leave you short of breath!
"We acknowledge this album was created within Anishinabe territory" TWIN, December 25, 2018.

For more discography visit https://twintwa.bandcamp.com/
Check out this recent interview on Musically Dependant's blog, February 19, 2019.
TWIN invites you to bring heirloom seeds to share at the event.

Local band the Neo-Shamans will also be doing an opening set.

The Neo-Shamans are not just any neighbourhood band. In Elma, Manitoba— they are the band! Their policy is simple— everyone is welcome to come play. Once a week, this eclectic bunch of artists come together to sing and play music. The music they play is amplified, 21st century, folk music. Check out the Neo-Shamans and experience a new, musical awakening!
Line-up: Lance Breland - vocals, guitar, harmonica; Michel Dupas - vocals, guitar; Arnold Nolin - vocals, guitar - Noel Martin - bass; Pat DuCasse - drums; Mitsu Sawabe - congas, percussion.
Presentation by Lance Breland, BSc. Pharm - Medicine Eagle Helper
The History of Cannabis in Canada
Cannabis Science 101
Introduction to CBDs
Q & A
Cannabis resources and take-away info sheets.
---
1ST ANNUAL 420 FEST
Doors - 7:30 pm
Neo-Shamans - 8:30 - 9:00 pm
Presentation - 9:00 - 9:30 pm
Twin - 9:30 pm - 10:00 pm
Meet & Greet - 10:00 - 10:30
Twin - 10:30 to 11:15 pm

TICKETS
Reserved seating.
Tickets are $20.00 plus applicable fees via Eventbrite (VISA, MC, AMEX). You can also access them via our FB event page.
If you wish to pay cash at the door, you MUST reserve your seat/s with Paulette LaFortune, Sweet Spot Productions at biz@mysweetspotproductions.com 1-204-799-0203 (text only) or Michel and Jenny Dupas at moongateguesthouse@gmail.com or 204-348-2473.
ACCOMMODATIONS
Room rates are $99.00/per room plus PST. Space is limited. Rooms book up quickly. Please contact Jenny Dupas at moongateguesthouse@gmail.com or call 204-348-2473 to make a reservation.
Looking forward to seeing you all at the 1ST ANNUAL 420 FEST in the Eastman Region!
SPONSORS