A colourful spin on the Zentangle method of drawing. One tangle twisted around a Zendala to create a terrific tile!
About this event
This Zentangle inspired workshop will have you exploring the possibilities of one tangle in the round and twisted around.
In this two hour workshop held through Zoom, you will complete one tile and have many ideas to create more.
Instructions will be in an easy to follow step by step process suitable for any skill level. If you are new to Zentangle you will be wowed by what you create and if you have been tangling for awhile this class will give you a new perspective on the traditional Zendala.
This workshop will not be recorded
Please be familiar with the platform as I am unable to offer technical support.
There will be a minimum of 3 emails containing the Zoom link and supply list reminders. Be sure to register with the email address that you use most often. I cannot account for spam and junk filters.
This workshop is in partnership with Zebra Pens Canada to promote their creative line of pens. The workshop is presented by Yvonne Westover, B.F.A, Certified Zentangle Teacher.
The first 10 participants to register will receive a gift pack of pens from Zebra Canada. ** EDIT** the gift packs have been claimed You can still register and use the alternate supplies listed.
Registration must be completed before July 31 to allow for shipping time.
Your mailing address will be required upon registration for shipping purposes only.
*I am hosting this workshop as an independent artist and my partnership with Zebra Pens Canada is a benefit to my workshop participants who will receive a gift pack of pens directly from Zebra Pens Canada. I receive no monetary remuneration from Zebra Pens Canada. The pen selection is curated by me to the extent of which brand and in what combination is sent. The colour selection will vary for each participant but will be suitable to participate in this workshop. Zebra Pens Canada will be responsible for the shipping cost of the pen pack to the mailing address provided. I am not responsible for any shipping, duties or taxes that may be incurred by the participants, if any.
Shipping is limited to Canadian and US addresses at this time. If you are outside of these countries or after the 10th registrant, you may still register for the workshop and use the supplies you have.
Supplies
Paper
`~ an official Zentangle Zendala in either white, renaissance or grey
~OR a 4.5 inch circle cut from watercolour or mixed media paper in either white, beige or light grey
Pens
I will be using the Zebra pens as listed.
~ Sarasa fineliner in grey and one colour TBD
~Zensations Mechanical Coloured Pencils in a colour to match the Sarasa and a white
~ Mildliner in grey
Alternate Supplies if not using Zebra products
~fineliner in either black or grey and a colour of your choosing
~ a coloured pencil/pencil crayon in a colour to match your ink fineliner and a white
~a grey marker with either a brush or chisel tip (optional you can use a pencil instead)
Other supples
~pencil
~eraser
~compass
I look forward to you joining me on this adventure with Zen the Zebra!! Check out the Zen at Zebra Pens Canada and give them a like on Facebook & Instagram & Youtube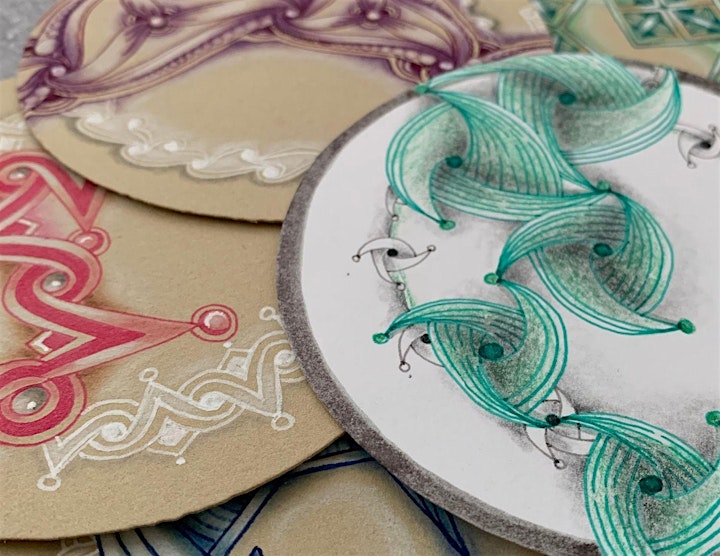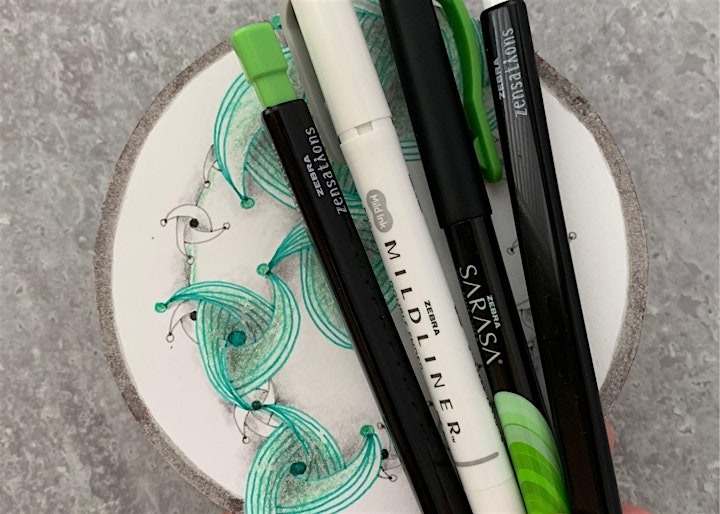 Organizer of Twisted Around