Description
Twitter for Startups with Q&A Session
Participants will learn how to get started with Twitter for Business. Using it to create content that is relevant to their audience.
Participants will learn how to better use social media for their business and understand the important of technology in their company. Participants will also learn how to use Twitter to influence an audience online.
In this short presentation, Becky Lodge will explain the benefits of using Twitter for Business.
Including hints and tips for good content that can help better engage a business audience.
Rebecca Lodge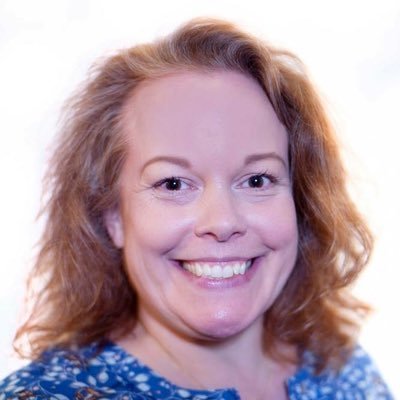 Becky Lodge is the Founder and CEO of a digital marketing agency in Portsmouth called Little Kanga. Follow her and her 11,000 followers on Twitter today @yourlittlekanga (www.littlekanga.co.uk)
Little Kanga was founded in 2015. Previously Becky was employed in sales and business development (B2B) at a senior level in the UK for over 24 years before starting her company.
Her last few years in sales (in an employed role), were spent in the power generation industry (engineering). Becky is both degree and CIM qualified and a master of all things sales in the business to business world, she has sold over £100mn of products and services during her career.
Within 18 months of trading, Becky had been nominated for two local awards, one as a finalist for New Business of the Year (Venus Awards) and Start-Up Business of the Year Award (Portsmouth News Business Excellence Awards), she has been voted again in 2017 (in 3 categories this year) for the Venus Awards, including Small Business and Inspirational Woman of the year.
During the last two and half years, Becky has launched two distinct brands. Hampshire Meet The Buyer (www.hampshiremtb.co.uk) bringing major names such as Uber, National Grid, Bouygues and The Digital Garage by Google together in the local area for a 'first of its kind' conference and supply chain event. Also, 'Startup Disruptors – Solent' a community based and sponsor funded start-up support group.
Becky is also responsible for bringing the NatWest virtual people accelerator 'Entrepreneurial Spark' to Portsmouth (in association with Portsmouth City Council and the University of Portsmouth) backed by KPMG and Dell. This is due to start in September 2017 and will help 100 local entrepreneurs to successfully start and or accelerate their businesses more here:
https://www.entrepreneurial-spark.com/ Becky is also a member of the Shaping Portsmouth Business and Enterprise workstream and sponsor of Young StartUp Talent and a guest lecturer in sales at the University of Portsmouth.