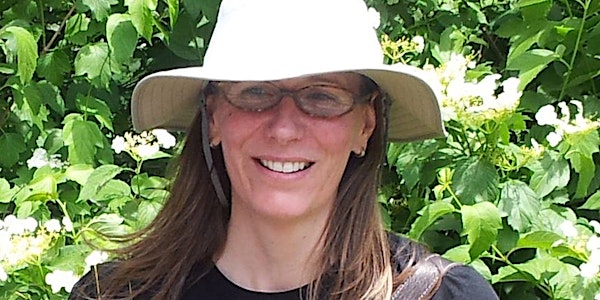 Two Learning Sessions - Gardening for Pollinators and the Behaviour of Bees...
Event Information
Location
Confederation College Lecture Theatre
Shuniah Building - Room 351
1450 Nakina Drive
Thunder Bay, Ontario P7C 4W1
Canada
Description
Are you a gardener wanting to create a more pollinator-friendly landscape, or someone simply interested in learning that bees, butterflies and other beneficial insects are pretty important? If so, come spend an exciting day with Heather Holm and the Thunder Bay Master Gardeners. You will not be disappointed!
Heather Holm is a horticulturist and biologist by training who educates her many audiences about the fascinating world of pollinators, beneficial insects and native plants. At this workshop she will present on two topics:
9:30 - 11:30 AM : Common Native Bees, their life cycle, foraging behaviour and pollination of native plants
11:30 - 1:30 PM : Lunch Break - either bring your lunch or try one of the many restaurants in the surrounding area.
1:30 - 3:00 PM : Gardening for Bees & Butterflies, their nesting habits, food needs, plants they pollinate as well as their preferred host plants.
Registration for this event begins at 9:00 a.m.
More information:

*Heather's new book BEES: An Identification and Native Plant Forage Guide has just been released and will be on sale at this event.
*Attendees are advised to bring their own lunch, or money to purchase lunch from a nearby eatery. You may also wish to bring a notebook and writing utensil.
*For event questions, contact Holly Rupert at therebloomsagarden@gmail.com. For technical/registration questions, contact Julia Prinselaar at 624-2143.

*Please bring your printed ticket to the event. You will receive an email following online registration with your printable ticket attached.

Date and time
Location
Confederation College Lecture Theatre
Shuniah Building - Room 351
1450 Nakina Drive
Thunder Bay, Ontario P7C 4W1
Canada