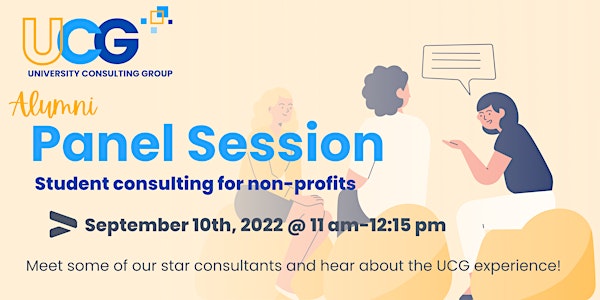 UCG Fall 2022 Panel Session
Learn more about the role of UCG's student consultants who engage in meaningful work to help Canadian non-profits.
About this event
Join our panel session to hear UCG student consultants describe their past experiences! Ask our panelists your questions about how UCG can help you engage in meaningful work with non-profits.