Calling all educators! Have you heard about UME Academy's video game design programs for elementary and middle school students?
About this event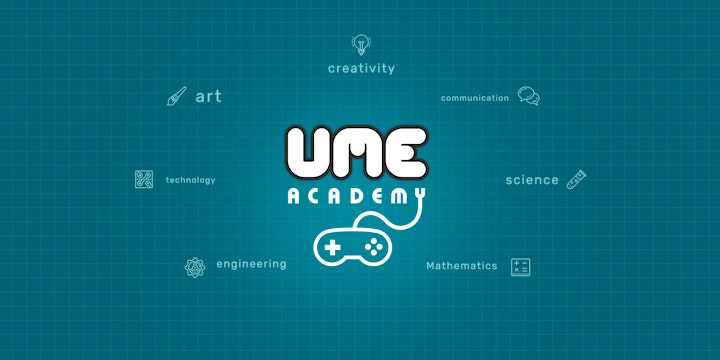 What? UME Academy is a STEM program provider in video game design for students across North America. We're working with schools to identify their challenges in delivering STEM programs - be it accessing high-quality content, engaging students, meeting curriculum objectives, or scheduling - and working together to create solutions.
How? Join us in our free, weekly Educator Events to share what you're looking for in STEM, and to explore options with us. We're keen to equip all students with the skills they need to be successful, and educators with the tools to get there.
When? Half-hour sessions on Mondays, Tuesdays, and Thursdays. Bring your coffee/lunch and ideas for your school!
Where? Virtually. A link to join the online session will be included in your event registration.
Register now to reserve your spot! We look forward to e-meeting you.
Organizer of UME Academy: Educator Events