Join us on the International Day of Light for a special talk on how scientists use light to learn about our world.
About this event
The Zoom link to participate in this event will be distributed the week of the event. If you have questions, please email communications@qmi.ubc.ca.
Talk summary:
Everyday, the interaction between light and matter is giving us information about the world that we live in through our eyes. But the range of frequencies that our eyes are sensitive to -- visible light -- is extremely limited. How does light interact with matter on other frequencies? And how can we leverage light-matter interaction at these other frequencies to learn about our world? In this presentation we will talk about the properties of light, and how scientists leverage these properties in their research.
Speaker details:
MengXing (Ketty) Na is a UBC PhD student in Quantum Materials Laboratory at the Stewart Blusson Quantum Matter Institute. Her research involves using powerful lasers to study how electrons move and behave in materials.
International Day of Light:
The International Day of Light is a global initiative that provides an annual focal point for the continued appreciation of light and the role it plays in science, culture and art, education, and sustainable development, and in fields as diverse as medicine, communications, and energy. The broad theme of light will allow many different sectors of society worldwide to participate in activities that demonstrate how science, technology, art, and culture can help achieve the goals of UNESCO – education, equality, and peace.
The International Day of Light is administered from the International Basic Science Programme (IBSP) of UNESCO by a steering committee that includes representatives from UNESCO and a consortium of partners worldwide.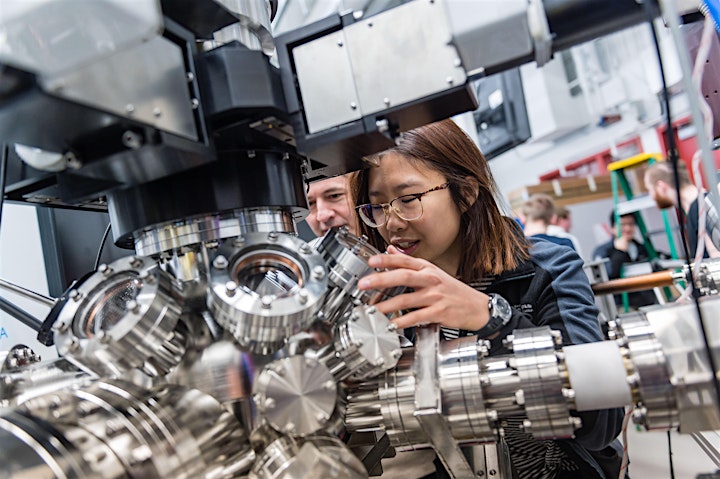 Pictured: MengXing (Ketty) Na uses the time- and angle-resolved photoemission spectroscopy (TR-ARPES) instrument in the lab. Image credit: Paul Joseph/UBC.