Description
Uncle Oscar's Experiment : The 10th Anniversary Production
Felicity Luckless is cursed... or so they say. Everywhere she goes, she brings death... or so they believe. Felicity is placed in the care of medical maverick Dr. Oscar Smitthison-Burke and his strange manservant Gregory. The doctor is convinced there is a cure for Felicity's malchance energies and will not rest until it is found. But things start breaking, bloody procedures are performed, angels start hovering, and Gregory is forced to choose between his master and his calamitous new love.
Written by Zuppa Theatre Co.

 with Peter McBain
Directed by Alex McLean

Starring 
Kiersten Tough, Stewart Legere, Ben Stone, Susan Leblanc-Crawford

Musical Accompaniment by Jason Michael MacIsaac and David Christensen

Composed by Jason Michael MacIsaac


Music Arrangement by David Christensen

Costume Design by Leesa Hamilton
Lighting Design by Jessica Lewis

Set Design by Katherine Jenkins-Ryan
October 10 – 20, 2013
Fort Massey United Church, 5303 Tobin Street, Halifax
8pm
2pm matinee on Saturday, October 19
NEW SHOW ADDED Sunday, October 20 at 2pm - Tickets for this show NOT available online. Please call 489-9872 to reserve
"The clowning is superb, the inventiveness full of imagination, and the music [...] is pungent and apt."

–Stephen Pederson, The Chronicle Herald
"...rich performances, seamless storytelling and [...] sophisticated theatricality."

–Raymond Bobgan, Artistic Director, Cleveland Public Theatre
Pre-order your limited edition Uncle Oscar's Experiment CD - the original cast recording! - when you book your tickets online.
Please Note: Doors open half an hour before each performance. Pre-purchased tickets will be released to the waiting list five minutes before show time. Latecomers will not be admitted.
Uncle Oscar's Experiment: The 10th Anniversary Production is sponsored by: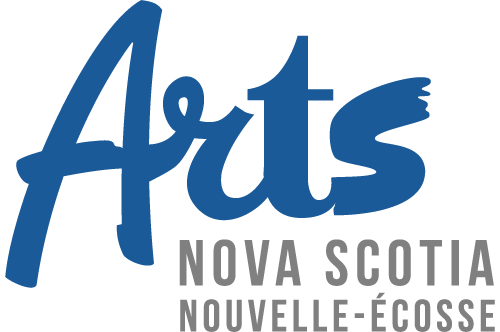 Organizer of Uncle Oscar's Experiment
Zuppa is an ensemble theatre company based in Halifax, Nova Scotia. We are driven by a core group of artists developing original performances in collaboration with like-minded artists from related disciplines. Zuppa's unique productions favour the intuitive over the formulaic and thrive on the play between the imagined and the real. At the heart of each show is the restless spirit of the actor.
With a zest for adventure, Zuppa has performed across Canada as well as in Boston and New York State and Cardiff, Wales. The company has been the subject of audience and critical acclaim, scholarly articles, and the recipient of several awards. Zuppa Theatre Co. is an affiliate member of the Professional Association of Canadian Theatres and Theatre Nova Scotia and is supported by Nova Scotia Tourism, Culture and Heritage and The Canada Council for the Arts.
WWW.ZUPPATHEATRE.COM