Event Information
Refund Policy
Contact the organizer to request a refund.
Eventbrite's fee is nonrefundable.
About this Event
As part of our Uncommon Wisdom teachers, join master teacher Kjirsten Sigmund for an unforgettable experience with spiritual teachings, personal growth and transformation.
Join Kjirsten LIVE in Vancouver, British Columbia in June 2020 as we dive heart first into the world of "Meditation, Mastery, and Manifestation the Mystics Way." Gain a deeper understanding of how the experiences of your life and the events in the world around us, offer opportunities to attain new heights of consciousness.
Come learn how to overcome obstacles and challenges on every level of your life experience. Connect into your inner power and a higher universal consciousness stream that will move you forward along your path with greater ease, joy, and clarity.
This powerful 3 day life and soul changing event is an eye opening time of investigation into the nature of spiritual awakening and the "Uncommon Wisdom" that manifests when we "Look Inside For Everything (LIFE)." Each day begins with a period of silence and meditation training, followed by a unique conversation aimed at taking the collective consciousness of the group deeper into the presence of being, followed with an opportunity for deep dive questions and answers from the audience.
UNCOMMON WISDOM
Date: Friday to Sunday — June 19th to 21st, 2020
City: Vancouver, British Columbia
Location: TBA
Time: 6:00pm - 8:00pm
Regular Registration: $995 (ends May 1st, 2020)
Late Registration: $1295 (closes June 18th at midnight)
*Includes a free ticket for a friend
(Please note there is a "Remote Attendance" option. If you cannot attend the workshop in person, the remote attendance option may be for you. Remote attendance is a way of receiving the energy of the workshop without being there physically. Please note, remote attendance does not include a recording of the workshop or any live streaming.)
*No refunds
MEET KJIRSTEN
Kjirsten is a Canadian born master spiritual teacher and healer who has been teaching for more than 14 years. Kjirsten's healing classes are world-renowned and her unique teachings include evening talks, weekend intensives, seminar events, silent retreats, live internet broadcasts, and online courses. Kjirsten teaches transformation to every level of student, from novice to seasoned professional. Her classes are rich in humor, insight, and technical teaching. She is gifted with an ability to help people transcend limitations and find more inner-peace and joy in their lives. She is the creator of the ground-breaking program "Uncommon Wisdom" which translates ancient wisdom into modern day teachings. This powerful 3 day unforgettable journey into yourself is focused on exploring the nature of consciousness and the ancient wisdom practices of the sages who understood how to master the art of meeting life with presence, power, and purpose.
Born Kjirsten Sigmund in 1985 in Vancouver, British Columbia, Kjirsten grew up as an athlete and competitive soccer player. At age 21, she experienced a full kundalini awakening and became interested in enlightenment, began to meditate, and became fully absorbed in a quest for ultimate truth.
In addition to a degree in Human Kinetics, Kjirsten draws upon her decades of study with a wide-range of spiritual teachers, mystics, north and south american shamans, yogis, and several fully enlightened beings with a focus on meditation, transformation, mysticism, higher consciousness, metaphysics, quantum physics, neuroscience, and positive psychology. Conveying key spiritual principles with a clarity and wisdom that enables frequent epiphanies in others, during each class Kjirsten creates a sacred space in which she works multi-dimensionally to manifest the greatest transformational change within every students consciousness. Inspired by a vision for global enlightenment, Kjirsten has dedicated her life to serving humanity with love.
Kjirsten is the founder of Prema Media a higher consciousness media platform that produces inspirational events around the world aimed at opening the heart through uncommon wisdom.
Kjirsten is also the co-creator of the Much Metta experience a powerful, in person meditation experience focused on exploring the power of the heart—based on ancient wisdom and the latest in neuroscience and quantum physics.
Her recent works also include co-creating the online meditation training program Innerbody Online, which is based on the meditation method recommended by Eckhart Tolle in his New York Times #1 Bestseller—The Power of NOW.
Currently Kjirsten is a managing partner at Meditate Vancouver, a higher consciousness and meditation events platform based in Vancouver, Canada. She is also a managing partner at Meditate Corporate which offers meditation training and higher consciousness teachings for corporations and executives around the world.
For more information on upcoming inspirational events, programs and meditation retreats with Kjirsten, please visit: https://www.kjirsten.com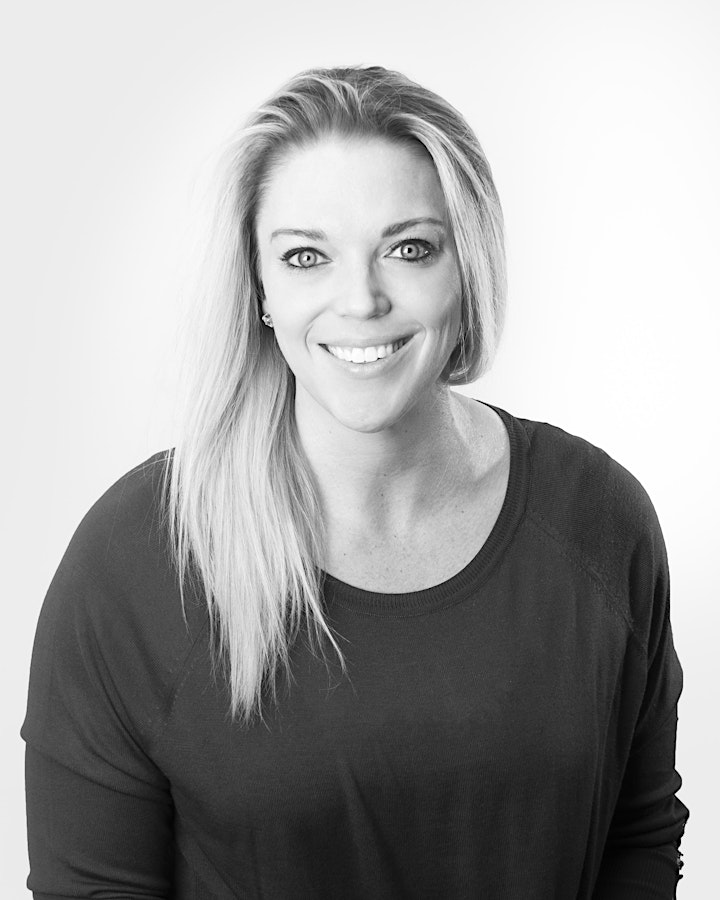 Date and Time
Refund Policy
Contact the organizer to request a refund.
Eventbrite's fee is nonrefundable.