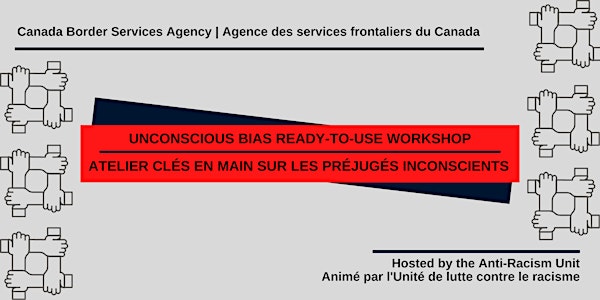 Unconscious Bias Ready-to-Use Workshop (EPHR1002)
Unconscious Bias Workshop Ready-to-Use Workshop Atelier clés en main sur les préjugés inconscients
About this event
Good day,
The Unconscious Bias Ready-to-Use Workshop (EPHR1002) will help you better understand unconscious bias and learn how to identify and manage your biases to foster a respectful and inclusive workplace. The workshop will last two hours and include a series of exercises and discussions. Please note that in the context of your duties as a manager, this workshop is mandatory for your learning plan.
Once registered, you will receive an email confirmation with information relevant to the workshop. We kindly ask, however, that you do not register for more than one session at a time. If you are unable to attend your scheduled session, please cancel your order and register for another one at that time.
If your registration is in connection to your staffing sub-delegation, please note that as of April 1st, only the online course COR120 (previously H205) - Hiring Practices for a Diverse Workforce will be recognized to obtain and/or maintain staffing sub-delegation.
Thank you,
The Anti-Racism Unit