Description
Love is in the air...and we're here spread it even further!
Is there something missing in your life? Is your heart in need for that amazing professional relationship? Are you tired of meeting the wrong people again and again?
The dynamic trio of desiFEST, SAPNA Toronto and Beyoutiful Beginnings brings a professional 'networktainment' mixer combined with an incredible live DJ, icebreakers, and much more!
Not to mention, complimentary snacks and hors-d'oeuvres will be served

We're happy to be hosting it at the beautiful Thompson Toronto Lobby Bar.
Mili Soch, Award Winning Desi Hip-Hop Artist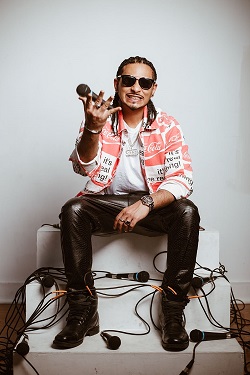 We're ecstatic to feature Toronto's own and award-winning Mili Soch. Mili Soch is scheduled to release his debut album 'Higher Soch' on January 25th, and he's prepared to give you a taste at the Thompson Hotel. Mili Soch has received global recognition while collaborating with such names as Fateh DOE, Gangis Khan aka Camo, Parvaaz, Xefer and much more. You don't want to miss it
Sats. B, desiFEST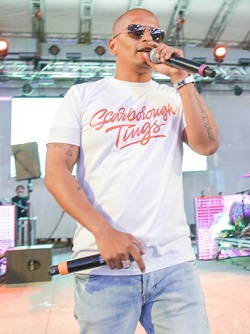 It's not a party without the voice of Sats. B on the microphone. Sats B is the face of desiFEST and has been a huge part of the South Asian music scene for over 15 years. He's known for bringing some of the most famous South Asian artists to Canada while continually putting Toronto on the map. He's prepared to get the crowd moving!
DJ Vicious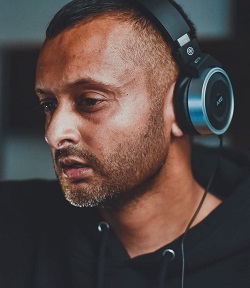 For the past 20 years, DJ Vicious has been shaking and moving dance floors across the world with his unique ability to mix and mash up different musical genres from east to west. He's been featured with world class deejays such as Baba Kahn, Starting From Scratch, Danny D and more. You'll know why he's called the 'fusion specialist'
The SickKids Foundation
We're here to give back! When you purchase a ticket, proceeds will be donated to The Sick Kids Foundation. Your support is greatly appreciated as we contribute to children in need. Make your contribution and help us make a difference with this fantastic cause.
Prizes and Giveaways
We love to get our guests involved. We have some exciting prizes and giveaways throughout the evening. Remember to dress to impress and bring your business cards (if you have them). Most importantly....enjoy the party!
We want to recognize the following organizations who helped make this event possible:
Jagjit Textiles: Event Sponsor
Beyoutiful Beginnings: Event Management Partner
UL Lawyers Professional Corporation: Community Sponsor
Aneeta Parmar, PSR Brokerage: Community Sponsor
Flashing Lights Photography: Event Photographer
Exekutive Groom: Gift Sponsor
Kaya's Kreations: Gift Sponsor
4 Eyed Media Inc.: Marketing & Design Partner
***If you drink, please don't' drive!