Description
Dr. Lisa Damour Speaks at Crofton House School
On September 26, 2019, Dr. Lisa Damour, renowned psychologist, author, columnist, teacher and expert on child development, will return to Crofton House to discuss her latest best-selling book: Under Pressure: Confronting the Epidemic of Stress and Anxiety in Girls
In 2016, Lisa's practical and inspirational message about raising girls in a complex world resounded with the CHS community. Her book, Untangled: Guiding Teenage Girls Through the Seven Transitions into Adulthood, continues to be a valued resource for parents and teachers alike. We are delighted to welcome Lisa back to continue the conversation that began with Untangled.
In Under Pressure: Confronting the Epidemic of Stress and Anxiety in Girls, Lisa explores the healthy role stress and anxiety plays in normal development by helping girls stretch beyond their comfort zones while keeping them safe, and the idea that these benefits should be emphasized to girls. As her research reveals, current levels of stress and anxiety has risen to a degree that requires our attention and action.
Based upon her knowledge and experience as a psychologist, Lisa offers helpful solutions when these tensions become too much - whether it is stress and anxiety at home, at school or around social interactions or social media. Lisa's presentation will share important research and ways to help understand and support today's girls.
6:30 pm Doors Open
7:00 pm Presentation
8:00 pm Question & Answer Period
8:30 pm Book Signing
About the Whole Girl, Whole World Speaker Series
The Whole Girl, Whole World speaker series provides CHS parents, educators, and girls with an exciting opportunity to hear from internationally-renowned experts about complex issues and opportunities facing growing girls. Past speakers have included:
Lisa Damour, PhD, is the author of two New York Times bestsellers Untangled: Guiding Teenage Girls Through the Seven Transitions into Adulthood and her latest Under Pressure: Confronting the Epidemic of Stress and Anxiety in Girls. Dr. Damour writes the monthly Adolescence column for the New York Timesand is a regular contributor at CBS News. She serves as a Senior Advisor to the Schubert Center for Child Studies at Case Western Reserve University and as the Executive Director of Laurel School's Center for Research on Girls. Dr. Damour maintains a private psychotherapy practice and consults and speaks internationally.

Jessica Lahey, teacher, mom, and best-selling author of The Gift of Failure: How the Best Parents Learn to Let Go So Their Children Can Succeed.

Amanda Lang, anchor on Bloomberg TV Canada and acclaimed author of Power of Why and The Beauty of Discomfort.

Rachel Simmons, author of the New York Times bestseller Odd Girl Out: The Hidden Culture of Aggression in Girls and Curse of the Good Girl: Raising Authentic Girls with Courage and Confidence and co-founder of Girls Leadership where she works to empower young women to be more authentic and aware.
About the Venue
The event takes place on the Crofton House School campus in Manrell Hall.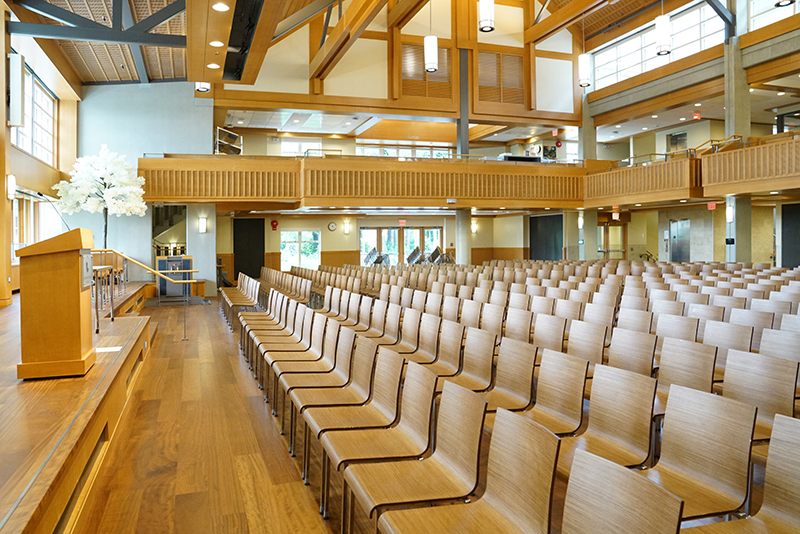 FAQs
Who can attend this event?
This event is geared toward parents and educators who are raising or working with girls.
Where can I contact the organizer with any questions?
Please contact Crofton House School at communications@croftonhouse.ca or 604 263 3255 ext 4702 with any questions.
Do I have to bring a printed ticket to the event?
Digital tickets are preferred but we accept both digital and printed tickets. A ticket is requirerd to enter the event.