Location
Sheridan College - Davis Campus, H153
7899 McLaughlin Road
Brampton, ON L6Y 5H9
Canada
Description


Sheridan and Fuse Brampton are proud to present a special dialogue on discovering the hidden potential of social entrepreneurship.

We will be joined by guest entrepreneurs Sir Ryan O'Neil Knight, Christopher Pyper, Kanwar Singh and Shauna Kay Jones who will speak about their journey in entrepreneurship, why they chose this path, and some advice on the do's and don'ts of building a startup.

Through the conversation you will:
Gain clarity on next steps for your idea

Understand whether social entrepreneurship is for you

Meet like-minded early-stage entrepreneurs

So, if you are someone who:
Cares about solving society's most pressing problems

Has an idea about starting a business

Wants to learn about entrepreneurship

Is curious about learning what it takes to take your idea to the next level



PLEASE NOTE:
This is a free event. Seats are limited. Register now to save your spot!


Snacks and drinks will be provided.


Paid parking is available on campus.



MEDIA CONSENT:

Photographs and video recordings may be taken at this event. Your image may be used in printed and electronic publications for promotional and educational purposes, and may be made available to the media and other third parties, or published on the Internet. By registering for any of our events, you understand and acknowledge that your image may be taken and used at our discretion. If you have concerns about your image being used for these purposes, please speak to one of the organizers at the Registration Desk
Parking & Event location details:

Park in Lot 6
Enter H Building located beside Sheridan Library
The event will be located in Room H153





---


Guest Entrepreneurs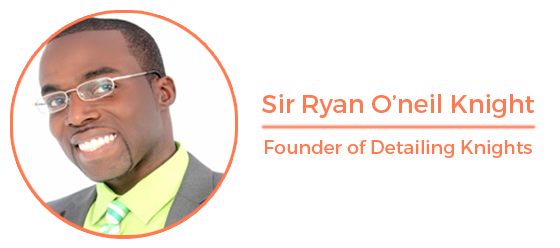 While studying at Sheridan College, Ryan was already in the midst of founding Detailing Knights, a mobile car cleaning service with a mission to empower youth to create their own opportunities and become leaders. After educating early-stage entrepreneurs on the ins-and-outs of building a startup with the City of Brampton's Entrepreneurship Centre and Sheridan's Faculty of Business & Entrepreneurship Studies, Ryan successfully received a BCORP certification, and contracts with Zipcar Toronto, Toyota & Hyundai. Detailing Knights' leadership program is designed to develop an entrepreneurial mindset for youth and help them overcome the need to work a dead-end job.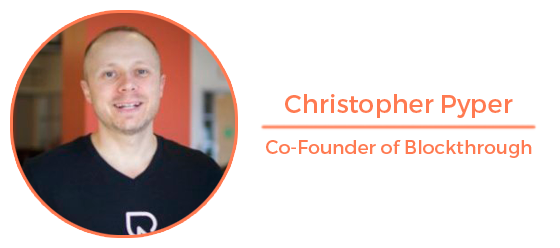 Chris is the Co-founder of Blockthrough and a Software Developer with 15 years of professional experience delivering innovative and robust applications. Having graduated from Humber College as a Computer Program Analyst, Chris went on to Co-found VM Farms, a virtual machine and cloud computing platform which provides infrastructure and operations for many well-known companies including Wave Accounting, Tribe HR, Flixel, Chango, and Extreme Labs. From there Chris was brought on as the Backend Team Lead for Flixel which was integrated into America's Next Top Model, became the number one grossing app in 72 countries in the Mac App Store, and won the prestigious Apple Design Award. Currently, Chris's new project, Blockthrough, is revolutionizing the Adtech space and as a super passionate ninja of entrepreneurship, Chris understands what it takes to build a tech startup from the ground up.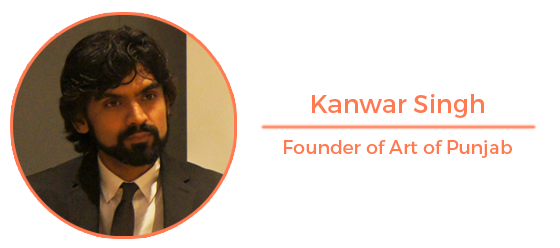 Growing up in Toronto, Kanwar explored several paths that would allow him to work as a professional artist including animation and book illustration. However, it wasn't until he started to take an interest in Sikh history that his art took a definitive turn to magnificence. Today, Kanwar Singh has emerged as the premier artist of Sikh historical paintings while generating an income that is no different than any other professional career. Since founding Art of Punjab, Kanwar Singh's ultimate goal has been to create a legacy of work which will appeal to Sikhs across multiple generations and tell the Sikh story to a world-wide audience. As an entrepreneur, Kanwar has focused on building his brand by identifying a niche-market, developing his operations, generating revenue through the sale of his work and focusing on the customer experience. Kanwar's experience in the arts and entrepreneurship has allowed him to be sought after as a mentor for emerging artists in the classical and digital arts.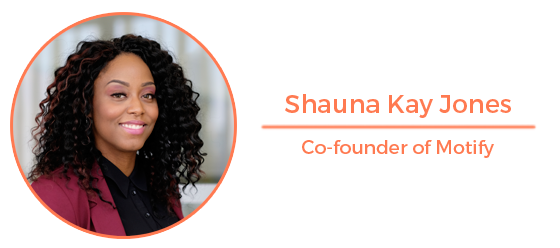 Shauna is a recent graduate from Sheridan College and the University of Waterloo (Software Development and Network Engineering Co-op and Legal Studies). She was the 2016 Valedictorian of her Faculty of Applied Science and Technology class. She is involved in a variety of outreach and initiatives to help individuals with disabilities as well as women in technology. Shauna is the proud recipient of the CAFCE National Co-op Student of the Year, Co-op Student of the Year (Computing), Capstone Excellence Award, Sheridan Excellence Award, Brampton Business and Professional Women (BPW) Award. During her capstone semester, she created a tool with fellow Sheridan alumni Keisha Alcott to support and motivate individuals on the Autism Spectrum called Motify. Motify has already received national attention and is currently in the development stages. She currently works full-time as a Business Systems Analyst-SME at the Electronic Health company PointClickCare.