Event Information
Location
Kitsilano
Contact Océane
778 708 1798
Vancouver, BC
Canada
Description
Explore a methodology for achieving productive partnerships!
About the workshop
Whether you are a business owner or a project developer, dealing with your entrepreneurial ecosystem and understanding it, is sometimes an arduous task. Our customers, our suppliers, our employees... WHAT DO THEY WANT?
To understand what all parties are looking to accomplish, we need to be able to effectively interact with them. But first, you need to determine who they are.
To do this, we will use Analytical Psychology from the psychoanalyst Carl Jung. Jung's psychological types can be seen as tools to diagnose differences in psychological functioning between individuals. Instead of blaming someone for their way of reasoning, we can understand that this person is of a different type and therefore they approach the world according to other priorities than our own.
In this hands-on workshop oriented on Jung's main functions, we will discuss the different dimensions of human personalities and show you how to identify and know them better. Armed with this knowledge, you will be able to shed some light on hidden strenghts and weaknesses, and succeed in both your business and personal relationships.
At the end of this practical workshop, you will be able to:
- Understand in depth the importance of the link between personality and intuition in the decision-making process.
- Identify your entrepreneurial type and the influence that your personality has on your decisions and relationships with your partners. You will learn to leverage your strengths while minimizing your weaknesses and you can also remove your current challenges.
These keys will allow you to make your decisions more calmly and to develop your intuition based on a better knowledge of yourself and your business partners.
About the speaker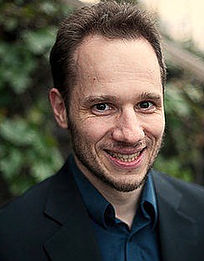 Dr. Gaetan Mourmant has been an entrepreneur since 1996. He is, inter alia, CEO of VBA101 (www.vba101.com) and also developed xlerateur.com, dedicated to MS Excel (training, consulting, software).

Gaetan wrote his PhD thesis on "how and why employees decide to quit their job and start a business". Using the results of his research, he is now helping entrepreneurs.
His current research is combining entrepreneurial intuition and the use of energetic tools to remove any negative thought forms.
Speaker's publications:
Awakening the Dormant Dream: The Concept of Entrepreneurial Mind-Shifts
G Mourmant, K Voutsina - Upcoming in the DATABASE for Advances in Information Systems, 2017
--
Another road to IT turnover: the entrepreneurial path
Need more information?
Call Oceane: 778 708 1798
Date and Time
Location
Kitsilano
Contact Océane
778 708 1798
Vancouver, BC
Canada