Understanding and Caring for Adults and Adolescents with FASD

Wednesday, 20 November 2013 from 9:00 AM to 4:00 PM (PST)
Event Details
Fetal Alcohol Spectrum Disorder (FASD)

---
An essential 1 day workshop facilitated by Ms. Theresa Grech

---
 FASD is an invisible disability. The challenges with learning and functioning experienced by the person living with FASD are caused by brain damage. Although individuals learn strategies to cope with their everyday challenges, the brain damage is permanent. The prenatal effects of alcohol vary and therefore the strengths and needs of those living with FASD vary widely and may fluctuate from day to day and situation to situation. Supports need to responsive, respectable, creative, and flexible. All individuals have strengths that need to be recognized, identified and nurtured.
---
This workshop focuses on the needs of adolescents and adults living with FASD.
Topics covered will include the following.

A very brief history of FASD
Understanding the conditions included under the FASD umbrella:
What is FAS?
What is FAE?
What is ARND?
The relationship between FASD and developmental disability
FASD as a spectrum - how different people are differently affected
 Importance of early detection and intervention
Primary vs Secondary disabilities

FASD and the Brain

Working with challenging behaviours:

Understanding the behaviour

Reframing judgements

Nontraditional behaviour management techniques

Environmental strategies

Applying the CARES model (Wright & Associates)
Psychiatric support strategies

The critical importance of collaboration amongst members of a client's care network
The workshop will be highly interactive, with opportunities for participants to meet fellow caregivers, to ask questions, discuss their existing or new knowledge and practice new skills.
---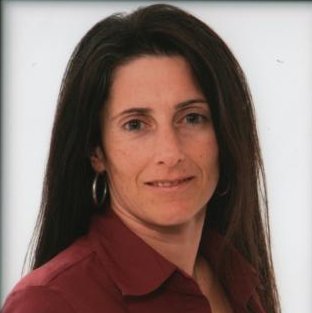 Theresa Grech has worked with adolescents and adults with FASD, PDD, and developmental disabilities, and their caregivers and families for fifteen years, in the capacity of counselor, behavioural therapist, and educator. She has a Master's in Counselling Psychology, is registered with the Canadian Counselling Association, and is a Certified Psychiatric Rehabilitation Practitioner registered with the International Association of Psychosocial Rehabilitation Services. Additionally, she is co-director of Functional Dynamics, a group specializing in the provision of behavioural and counseling services to people living with developmental disabilities and/or mental illness. With strong interests in family and caregiver support, Theresa has researched and developed PEGI, a psychoeducational group intervention, an 8-week group based program for families and caregivers supporting individuals with various challenges.
When & Where

WJS Canada
#2 11491 Kingston Street
Maple Ridge, British Columbia v2x0y6
Canada

Wednesday, 20 November 2013 from 9:00 AM to 4:00 PM (PST)
Add to my calendar
Organizer

Good people strive to be better.
Learning is more than a lifelong process. It's a lifelong passion. At WJS Canada we engage, educate and empower individuals to maximize their potential through innovative learning.
Mission Statement:
WJS Professional Development provides innovative training to fill job market gaps.
Vision Statement:
WJS Canada is dedicated to providing the highest standard of professional development services in BC.
Strategic Intent
We equip our employees, the employees of other agencies, and individuals from the community with the tools to carry out their professional duties. Our instructors are carefully selected for their teaching skills as well as their knowledge and expertise.  WJS Professional Development is cost effective, embraces current best practices and reflects the highest possible standards.