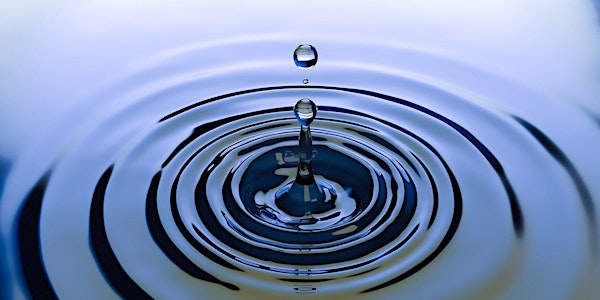 Understanding and Treating Clinical Perfectionism
Prof Martin M. Antony will present a webinar on Perfectionism
Refund Policy
Contact the organizer to request a refund.
Eventbrite's fee is nonrefundable.
About this event
Workshop Description
Clinical perfectionism is a tendency to hold standards for oneself or others that are unreasonably high and overly rigid, and to measure one's worth almost entirely based on whether these standards are met. It is a transdiagnostic construct associated with a wide range of psychological problems, including depression, anxiety and related disorders, and others. This workshop provides an overview of problem perfectionism, and practical strategies for assessing and treating this problem, with an emphasis on cognitive strategies, exposure-based strategies, and acceptance-based strategies. Techniques are based on a number of recent sources, including the presenter's evidence-based self-help guide, When Perfect Isn't Good Enough (Antony & Swinson, 2009) and a therapist manual written by the presenter and colleagues, Cognitive Behavioural Treatment of Perfectionism (Egan, Wade, Shafran, & Antony, 2014). The session begins with an overview of problem perfectionism, including definitions of perfectionism, descriptive models of perfectionism, and information on the factors that are believed to cause and maintain perfectionism (including a cognitive-behavioural model). Next, the assessment of perfectionism will be discussed, including self-report scales, interview methods, and behavioral assessment approaches. Most of the presentation will focus on the treatment of perfectionism. Participants will learn about the latest research on treating perfectionism, as well as step-by-step strategies that they can use with their clients. They will learn about strategies for challenging client's double standards, overgeneralization, selective attention, and other cognitive biases. Strategies such as behavioural experiments, Socratic questioning, and related methods will be discussed. Participants will also learn about behavioural strategies for treating perfectionism and related disorders, including exposure, reducing the use of safety behaviours, behavioural activation, and integrating mindfulness and acceptance-based methods into treatment. Strategies for dealing with various treatment challenges, including ambivalence about treatment, will be reviewed. Strategies will be illustrated using video recorded vignettes.
Objectives
1.Describe the nature of perfectionism, including definitions, causes, and correlates
2.Describe strategies for assessing perfectionism
3.Describe cognitive and behavioral strategies for treating perfectionism
Presenter Bio
Dr. Martin M. Antony is professor in the Department of Psychology at Ryerson University and provincial clinical and training lead for the Ontario Structured Psychotherapy Program. Previously, he was founding director of both the Anxiety Treatment and Research Clinic and the Psychology Residency Program at St. Joseph's Healthcare Hamilton. He is a fellow of the Royal Society of Canada, and a past president of the Canadian Psychological Association and the Association for Behavioral and Cognitive Therapies. He has published 33 books and over 300 scientific articles and chapters in areas related to cognitive behavior therapy and anxiety-related disorders. He has given more than 425 presentations to audiences across four continents, and has been interviewed, featured, or quoted more than 450 times in various print, radio, television, and online media outlets, including the CBC, Chatelaine Magazine, CNN, CTV, the Globe and Mail, National Post, New York Times, O (Oprah) Magazine, Prevention Magazine, Reader's Digest, Scientific American Mind, Toronto Star, USA Today, Washington Post, and many others.
List of Topics to be Covered
Overview of perfectionism
Descriptive models of perfectionism
Perfectionism-related disorders
Pathways to perfectionism and related disorders
Assessment of perfectionism and related disorders
Introduction to CBT for perfectionism and related disorders
Emerging research on CBT for perfectionism
Case formulation
Cognitive strategies
Behavioral strategies
Mindfulness and acceptance-based strategies
Enhancing treatment motivation
Friday February 4th, 2022: 9am- 4pm EST