Understanding Beliefs and Self Talk using the Law of Attraction
Description
In this session, we will delve into our beliefs and how they impact our conversations we have with ourselves everyday. These beliefs and conversations hold us where we are, no matter if they are positive for negative.
Negative self talk can be very damaging and eventually you will believe yourself even it it's totally not true!
We'll cover some simple exercises on how to start recognizing what you are saying and how to change them around for good!
The Law of Attraction really came to the forefront after the movie The Secret. This law is a fundamental Law of Creation - you get what you focus on. Your thoughts, emotions, words and actions are creating your current reality.
This is an opportunity to ask questions about the Law of Attraction and how you can put this into practise for yourself and start seeing amazing improvements. Over time you will learn to stop doubting your choices, making the right decisions, to stop feeling overwhelmed or exhausted and to feel excited and inspired about your life!


Workshop presented by Zehra Mahoon and Teresa Shaver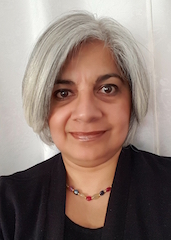 Zehra Mahoon is a financial advisor with a leading Canadian Bank and author of a number of books including The Prosperity Puzzle and Manifesting Mistakes.

After completing her MBA in 1990 Zehra started her career as a stock analyst and progressed through various roles in investment banking. She transitioned into franchise management and consumer research in 1996 and was responsible for retail operations and marketing management of brands such as TGIF, Levis Strauss, Nike and Estee Lauder in South East Asian Markets. She created, launched and managed a gift shop franchise called Wrappables in an overseas market prior to moving to Canada in 2002. She returned to banking and finance as a Financial Advisor helping families achieve their financial goals, alongside launching her own business as author, speaker and mind-set coach.

Zehra helps people shift how they think about their business and career goals, their finances and their personal lives. This impacts their immediate emotional health and financial situation and their long-term success. Besides helping her clients, Zehra enjoys spending time with her two children, and volunteering in the community. She has been teaching meditation and offering free classes about positive thinking at the Oshawa library since 2011 and is the author of several books on the subject. Zehra believes that you have to "manage your head in order to manage your business". To find out more about Zehra visit her website at zmahoon.com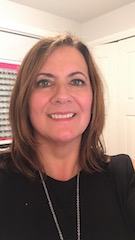 Teresa Shaver is a yoga teacher, business coach and runs a non profit by day. Having lived in 3 countries and worked in a number of start up businesses including her own, Teresa's passion lies with helping entrepreneurs and business owners Find Their Groove! When you are in the flow – your success is effortless.

Teresa has been a yoga teacher for 12 years and a business coach for 11 years. She started out coaching brand new start ups in their first year of business. During this time Teresa completed a number of designations including Registered Corporate Coach from the Worldwide Association of Business Coaches, Certified Sales Professional and her 350 hour Yoga Training Certificate.