Understanding & Caring for Chronically Traumatized Children
Event Information
Refund Policy
Contact the organizer to request a refund.
Eventbrite's fee is nonrefundable.
Description


---


Who should attend?
Caregivers who care for a chronically traumatized child or several children, such as (adoptive) parents, foster parents and residential staff and would like to help their child overcome their trauma and engage in trauma treatment.
---


Workshop Description
Caring for a child that has experienced sexual of physical abuse, neglect, witnessed domestic violence or alcohol and drug abuse, children that have been adopted or suffered medical trauma can be very challenging. They can have severe problems such as hypervigilance, anger, depression, anxiety, sexualized behavior, relational problems, some are diagnosed with ODD, RAD or PTSD. They need trauma treatment but they do not want to talk about their trauma, refuse to go to therapy or they are too difficult to engage in treatment. Clinicians may have said it is better to wait until they are ready out of fear of 'waking up sleeping dogs'. However, their behavior is so challenging for caregivers and school that waiting does not feel like an option.
The Sleeping Dogs method is developed for these children to analyze the reasons for children not wanting to talk about their traumatic memories and addressing those reasons to help these traumatized children and adolescents engage in trauma treatment. The metaphor 'sleeping dogs' refers to traumatic memories that children refuse to or cannot discuss; by waking up the 'sleeping dogs,' traumatic memories become accessible and treatable.

In this workshop caregivers learn to use Sleeping Dogs interventions to motivate children and help them self-regulate, so they eventually can engage in therapy. It also provides caregivers with an overview of the ingredients of trauma treatment to enable caregivers to select the right therapy and to advocate for the child they are caring for.
This is a practical workshop in which Arianne will ground the method in case examples. The theory will be explained in straightforward language; the same language that participants can use with their clients.
---
Learning Objectives
Participants will be able to identify when the use of the Sleeping Dogs Method is appropriate.
Participant will be able to identify possible reasons for the child's resistance or lack of motivation
Participants will learn how to use metaphors and interventions to motivate children for trauma treatment.
Participants will learn how to teach children and young people to self-regulate.
Participant will be able to identify which treatment or method would be helpful for the child or young person.
---
About the instructor
Arianne Struik is a clinical psychologist, family therapist and EMDR practitioner and consultant, originally from the Netherlands. She worked in Child and Adolescent Mental Health for twenty-two years as a clinical psychologist and program director. She moved to Australia and became director of The Institute for Chronically Traumatized Children (ICTC) from which she provides specialized trauma treatment in remote areas, as well as workshops, training, supervision and research. She developed the award-winning Sleeping Dogs method, described in the second edition of the book Treating Chronically Traumatized Children (Struik, 2019) and teaches internationally on the treatment of trauma and dissociation in children. She is member of the European ISSTD Child and Adolescent Committee and convener of the Australian Psychological Society EMDR Interest Group.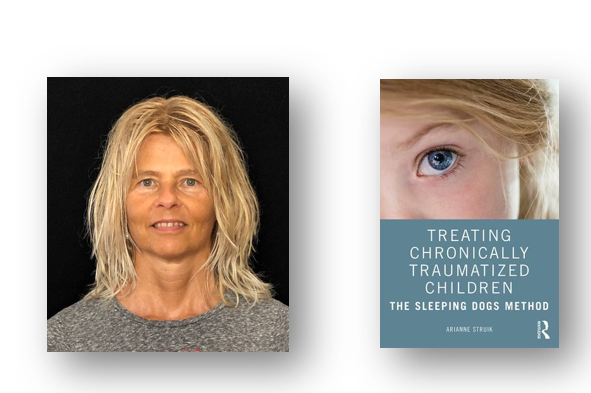 Date and Time
Location
Refund Policy
Contact the organizer to request a refund.
Eventbrite's fee is nonrefundable.