Presented by THE DEATH DOULA NETWORK OF BC
About this event
Magically Appearing on the TV:
UNDERSTANDING HYBRID EVENTS -
Join Christina Andreola, founder of New Narrative Events, as she walks you through how to create a truly inclusive experience for your guests, no matter if they attend virtually or in person.
This interactive presentation will show real life examples and practical tips on how to create and facilitate a meaningful experience for your guests, no matter where they are in the world.
In this presentation, you'll learn:
What a hybrid event is (and how to explain it to others)
Ideas and personalized elements you can include within this memorial event
Details and elements to consider to make sure a hybrid is right for your group
What NOT to do for a hybrid memorial!
Christina will give you first-hand knowledge (and lessons learned) from helping over 200 families come together, virtually and in a hybrid setting.
Your hosts & founders of The Death Doula Network of BC:
Jo-Anne Haun, End of Life Alternatives
Karen Hendrickson, Take the Journey
REGISTRATION IS REQUIRED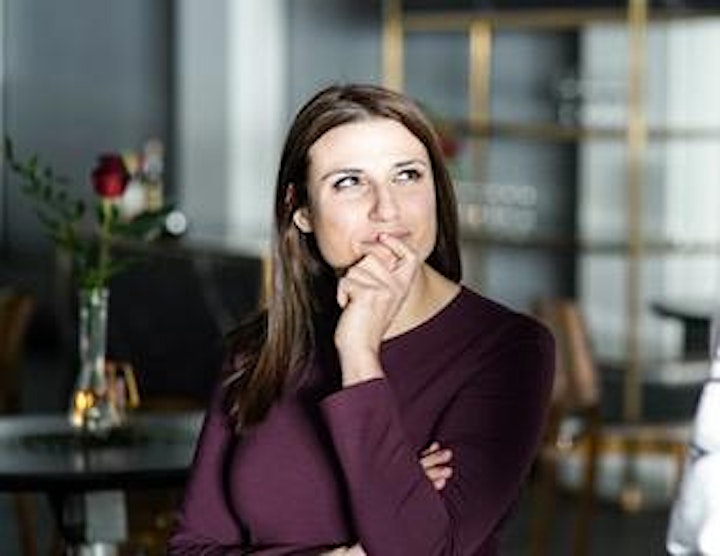 Christina Andreola is the Owner of New Narrative Memorials and is based in Vancouver, Canada. Christina founded New Narrative in 2017, after the death of her uncle highlighted the need for an Event Planning company to specialize in Celebrations of Life.
In March of 2020, New Narrative pivoted to guiding families towards virtual and hybrid memorial events and has since worked with over 250 families in all parts of the world. Christina is honoured to work with so many families and collaborators to create events that honour their loved ones' personalities and traditions: from virtual TikTok dances to facilitating "the wave" for a sports crowd, Christina approaches every celebration of life with a blank notebook and an open mind. She looks forward to sharing her ingenuity and passion for this new and evolving platform

Organizer of Understanding Hybrid Events - with Christina Andreola of NEW NARRATIVE
The Death Doula Network of BC is an active membership organization committed and passionate about death education, creating and expanding our human connections, while we all get comfortable with the uncomfortable. Together we will learn how to lead the courageous, and necessary conversations around death, dying and the importance of end of life planning.
You will experience the power of exploring your mortality, and the positive impact this will have on your life, and the one you love right NOW!
Let's explore all of it TOGETHER!