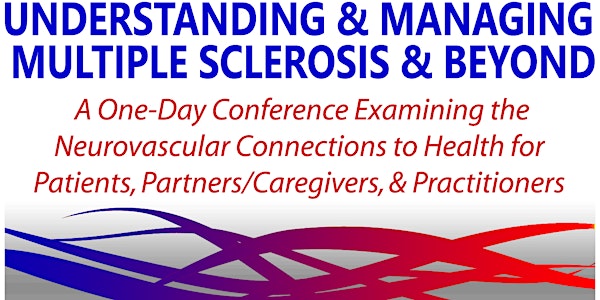 Understanding Multiple Sclerosis & Other Neurological Diseases
When and where
Location
SHOAL Centre 10030 Resthaven Drive Sidney, BC V8L 3G4 Canada
Refund Policy
Contact the organizer to request a refund.
Description
Canadian Neurovascular Health Society
9th Annual Conference
Understanding Multiple Sclerosis & Other Neurological Diseases
~ viral, vascular, skeletal and autonomic connections
~ how to manage through diet, rehabilitation & mindfulness
On October 19, 2019, from 9:30 AM to 5:30 PM, top researchers and medical practitioners presented the latest research to help optimize neurovascular health. This one-day conference was well-suited for patients, caregivers/family members, and health practitioners. Qualified practitioners may be eligible for continuing medical education credits.

Date: October 19, 2019
Location: SHOAL Centre, 10030 Resthaven Drive, Sidney BC, Canada
9:30 AM - 5:30 PM
The SHOAL Centre is just 10 minutes from the Victoria International Airport (YYJ) and 7 minutes from BC Ferries Swartz Bay Terminal. Beautiful Victoria is only 30 minutes away.
USA attendees may also consider Washington State Ferries from Anacortes to Sidney, which is only a 6 minute drive to the SHOAL Centre.
BC Transit provides transportation directly to the Shoal Centre (see BC Transit for route information) from around Greater Victoria including YYJ, the Swartz Bay ferry terminal, and the Anacortes ferry terminal in Sidney.
Tickets: $50
Included in conference registration:
* All conference sessions
* Coffee and tea
* Luncheon (gluten-free and dairy-free)
Financial assistance is available for those unable to afford the conference fee. Contact Landon Schmidt, Secretary-Treasurer, for confidential assistance. Note: You may pay by credit card or PayPal. You do not need to have a PayPal account.

CONFERENCE SCHEDULE
Confirmed Speakers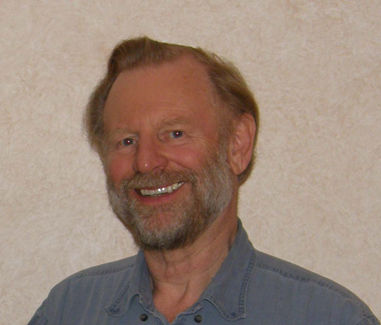 Dr. Bernhard Juurlink - Keynote speaker
Professor emeritus, University of Saskatchewan
Topic: Intracranial compliance and intracranial pulsatility with an emphasis on the role of arterial compliance and a brief consideration on how diet, physical activity and mindfulness affects arterial compliance
Dr. Jurrlink will present an expanded and updated presentation on how blood vessel factors affect neurological health and ways we can improve health through understanding this relationship. He recently presented this to the International Society of Neurovascular Disease in Italy in 2019. Dr. Juurlink's has a long career in teaching at medical schools and conducting and publishing research. His major research program revolved around examining how cells and tissues respond to disturbances in their environments. Through this, he became very interested in oxidative stress and inflammation. For many years his research focussed on neurological disorders such as stroke, multiple sclerosis, spinal cord & brain injury, overcoming drug resistance in cancer cells, imaging brain cancer and treating brain tumours in animal models using synchrotron-derived x-rays. A major thrust of his research over the past 15 years has been delineating how dietary phase 2 protein inducing phytochemicals (Nrf2 activators) can decrease oxidative stress and inflammation in a variety of chronic disease models.He believes in the healing power of food and presents the science necessary for patients and practtioners to understand how food impacts cellular and overall health.

Dr Vijayshree Yadav
Oregon Health & Science University, Portland OR
Topic: Alternative approaches to treating MS, including diet & lifestyle

Dr. Yadav is a board-certified neurologist who is fellowship trained in MS and Neuro-immunology and honored with a Masters degree in Clinical Research from OHSU. She currently is an Associate Professor of Neurology at OHSU and Staff Neurologist at the Portland VA Medical Center (PVAMC). She is serving as the Clinical Director of the MS Center at OHSU since 2010 and as the MS and Neuroimmunology Fellowship Director at OHSU and PVAMC since 2017.


Dr. Yadav's research interests include complementary and alternative treatment options for multiple sclerosis including dietary and life style changes as well as supplements such as lipoic acid. She has published several peer reviewed journal articles and presented her research at national and international meetings.
Dr Marc S. Horwitz
Immunologist, University of British Columbia, Vancouver, BC
Topic: Possible roles of viral infections in MS
Dr. Marc Horwitz is a Professor in the Department of Microbiology and Immunology and Sauder Chair of Pediatric Virology at the University of British Columbia. He is a co-leader of the Infection, Inflammation and Immunity (I3) Research Group at the Life Sciences Institute at UBC and Academic Director working under the VP Research to enhance and maintain biomedical research models at UBC. His current research is focused on identifying, characterizing and determining the mechanisms of viral-induced immune disease in a variety of complex chronic disorders. These include, but are not limited to autoimmune diseases like multiple sclerosis (MS), type 1 diabetes (T1D), and autoimmune myocarditis, as well as autism, immunosuppression induced by viruses such as Epstein-Barr virus (EBV), Coxsackie B virus (CBV), and HIV. The primary goal of his research is to interconnect the changes affecting the ability of the immune system to respond to infection. For his Ph.D. research in the Department of Microbiology at the University of Minnesota, he studied endogenous retroviruses related to HIV. During his postdoctoral research, he modeled the mechanistic role of virus infection in autoimmune diseases such as type 1 diabetes and multiple sclerosis in mice, earning awards from the National Multiple Sclerosis Society, Juvenile Diabetes Research Foundation and the American Diabetes Association.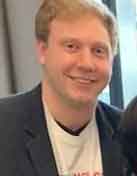 Ryan Rosentreter
Graduate student from Dr. Aaron Phillips' lab at the The Hotchkiss Brain Institute,
University of Calgary, Calgary AB
Topic: Autonomic function and multiple sclerosis.
The Philips Lab research intersects integrated physiology and neuroscience in order to understand autonomic function. Currently, the laboratory has two primary foci. The first is to develop a neurostimulation therapy to improve autonomic function for people with spinal cord injury. The second is to understand the mechanisms underlying neurovascular regulation in the human central nervous system.
This group is currently working with interdisciplinary teams of scientists, clinicians, and engineers in Switzerland (EPFL), Croatia (Split Medical School), and the USA (University of Minnesota) to deeply understand the capacity of electrical stimulation of the spinal cord to control autonomic function. They publish their work in journals such as JAMA Neurology, Neurology, Journal of Neurotrauma, Journal of Cerebral Blood Flow and Metabolism, Journal of Physiology, and AJP-Heart and Circ.
Ryan is a graduate student in the Neuroscience program and has a passion for working with vulnerable populations and exploring physiology with a more clinical focus; specifically, neurological and cardiovascular function.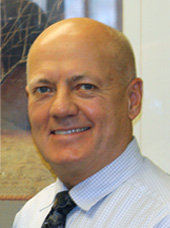 Dr. David Williams
Dentist and Researcher, Okotoks, AB.
Topic: Suture Integrity: Intercranial Fluid Dynamics in Neurodegenerative Illness
Dr. David Willams believes the world of dentistry is not a peripheral part of brain and general health. The unintentional walls that exist between the professions (because we are trained to see clearly only in our area of expertise) are thinning and must be breached or circumvented if we are to solve the mysteries of neurological illness. Where the maddening description "with no known cause" is applied to a disease condition, we need to always throw in "yet" at the end of that phrase.
Dr. Williams will present his latest research on neurodegenerative disorders and bite-induced cranial trauma. Through extensive dissections of cadavers he discovered the consistent presence of abnormally mobile squamousal sutures in MS and Alzheimer's skulls. The physical relationship between the functioning components of the head (skull bones and bite) and the brain beneath them is significant. Nailing down the details now will set the stage for the development of relevant diagnostic devices, treatment protocols and bone stabilization hardware. This seminal paradigm shift will open a new discipline in health care for the human brain.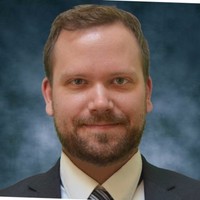 David Utriainen
We are delighted to add David Utriainen to our line-up of speakers this year. David is a Research Engineer from Dr. Mark Haacke's lab. He will show spectacular, "hot-off-the-press" images they have produced recently (with evidence of microvascular anomalies within MS lesions as they develop) as part of their MICRO MS study. Mark Haacke is a pioneer physicist behind the latest imaging technologies such as fMRI, SPECT, etc.David is a long time associate and has spoken at three of our previous events.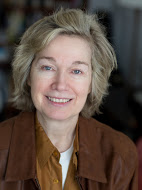 Dr. Lucinda Sykes
Meditation for Health, Toronto ON
Dr. Sykes will offer a mindfulness session to those interested during Saturday's conference program (approx. 11:30 AM).
Lucinda Sykes M.D. is the founder and director of Meditation for Health clinic and has taught Mindfulness-Based Stress Reduction (MBSR) in Toronto since 1997. Dr. Sykes received a B.Sc. (with distinction) from the University of Alberta, and an M.D. (with honors) from the University of Toronto. She began general practice at a family medicine clinic in Toronto, but she has limited her medical practice to GP Psychotherapy since 1982. A former board member of the General Practice Psychotherapy Association, Dr. Sykes was also active in the GPPA's professional education and conference committees and has frequently presented on topics of mindfulness and medicine at the GPPA's annual conferences. Her contribution to the GPPA was recognized when she received the GPPA's 2010 Theratree award. In 2015, Dr. Sykes presented twice at the Zurich Jung institute on topics of body awareness in symbol amplification and body awareness in trauma recovery.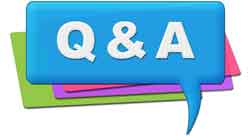 Panel Discussion
One of the biggest benefits to attending our conferences is the time attendees get to interact with each other and our speakers. Not only are our speaker presentations long enough for them to dig down into their topics, we also conclude with a speaker panel so attendees can ask questions after reflecting on each of the speaker presentations. All speakers will participate in this interactive panel discussion. Bring your questions!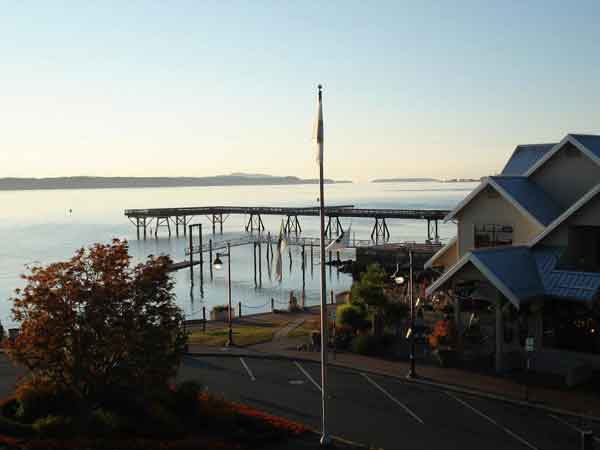 Our Saturday evening no-host dinner will take place at the Beacon Landing Restaurant & Lounge, 2537 Beacon Avenue, Sidney, BC, beginning at 6 pm October 19. Join conference speakers and attendees as we continue the discussion through this lively and memorable evening. RSVP to Sandra Birrell if you plan to attend the dinner so the restaurant knows how many to expect.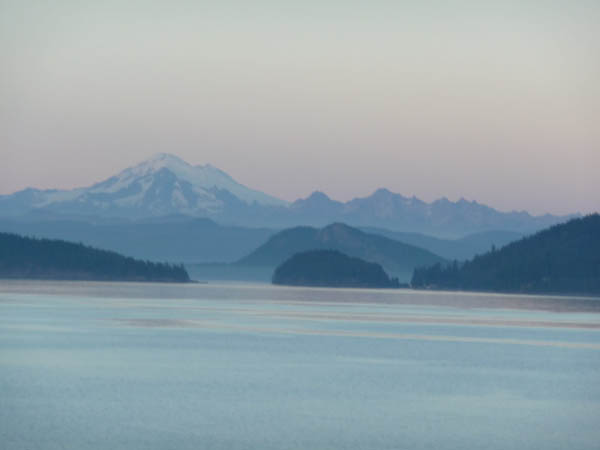 CONFERENCE HOTEL INFORMATION

We arranged special rates with a Sidney hotel adjacent to the restaurant and lounge where we will hold our extracurricular conference activities. it's approximately a 15 minute walk to the Shoal Centre, where the conference will take place. There's plenty of parking at both locations free of charge. The hotel has lovely waterfront view and town view rooms and some spectacular multi person suites!
Sidney Waterfront Inn
Local number: 250-656-1131
Toll free Canada & US: 1-888-656-1131
URL: http://www.sidneywaterfrontinn.com/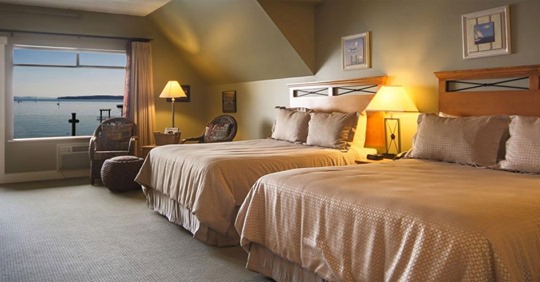 To get the discounted rate, mention you are part of the CNHS group corporate rate. You might have to remind them that you are attending a conference on October 19 at the Shoal Centre. It's a small, family run hotel so I'm confident they will take excellent care of you!
Download and print our 2019 conference posters and help us raise awareness! Community boards, physio and doctor's offices, local businesses are all good locations. Please ask permission before mounting. Thank you!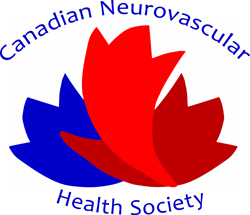 This is the 9th annual conference hosted by the Canadian Neurovascular Health Society. Our mission is to bring researchers, practitioners, and policy makers together with patients so patients can make informed decisions about their health.