Understanding Sexual Development of Children and Adults with ASD

Saturday, 23 September 2017 from 9:00 AM to 12:00 PM (EDT)
Event Details
Understanding Sexual Development of Children
and Adults with ASD
Learn about the importance of sex education;
risks of abuse/victimization for individuals with autism/disabilities;
what we can do to minimize these risks; 
what and how to talk about sexuality; 
normal versus problematic sexual behaviors and what to do
Facilitated by Brandie Stevenson
 SATURDAY SEPTEMBER 23, 2017
9:00 am - 12:00 pm
Gino Marcus Centre
No child care is available 
BRANDIE STEVENSON
Graduated with Masters of Forensic Psychology; Applied Forensic Services in 2008 and has worked in the field of sexuality and forensics since 1997. Brandie is a member in good standing of the Ontario Association of Consultants, Counsellors, Psychometrists and Psychotherapists (OACCPP), Ontario Association for Applied Behaviour Analysis (ONTABA), Association for the Treatment of Sexual Abusers (ATSA). She has dedicated her clinical work and research in the area of sexuality and high risk behaviours with special need populations and is committed to the education and training of direct-care staff, family members and individuals in the area of sexuality. Brandie provides clinical consultation, assessment and treatment to a range of community services and individuals across Ontario. She works with children, youth and adults who have been victims of sexual abuse, sexual offenders and other high risk behaviours. Brandie is proficient in Applied Behaviour Analysis and Risk Management Principles. Brandie is also a partner with Safe Management Group Inc. which provides staff training in crisis management and workplace violence and harassment.
 NOTE: 
Your safety is important to us.  Please make sure that each member of your family is aware of the rules, regulations, and guidelines of the venue and adheres to them.  As a condition of use of the area and other facilities, all registrants assume all risk of personal injury, death or property loss resulting from any cause whatsoever including but not limited to: the risks, dangers and hazards of all other recreational activities.
Due to allergies and sensitivities, please refrain from wearing perfume, cologne, aftershave, or scented products such as hairspray or lotion.
  Comprendre le développement de la sexualité chez les enfants et les adultes qui ont un TSA
Découvrez l'importance de l'éducation sexuelle ainsi que les risques de maltraitance et de victimisation auxquels sont exposés les personnes autistes/handicapées, ce que nous pouvons faire pour réduire ces risques, et comment parler de sexualité; découvrez également les différences entre les comportements sexuels normaux et ceux qui sont problématiques, ainsi que les interventions possibles.
Atelier animé par Brandie Stevenson
 LE SAMEDI 23 SEPTEMBRE 2017
De 18 h à 20 h
Centre Gino Marcus
BRANDIE STEVENSON
Brandie a obtenu une Maîtrise en psychologie judiciaire (Services judiciaires appliqués) en 2008 et travaille dans le domaine de la sexualité et de la criminalistique depuis 1997. Elle est membre en règle de l'Ontario Association of Consultants, Counsellors, Psychometrists and Psychotherapists (OACCPP), de l'Ontario Association for Applied Behaviour Analysis (ONTABA) et de l'Association for the Treatment of Sexual Abusers (ATSA). Ses principaux domaines de travail clinique et de recherche sont la sexualité et les comportements à haut risque chez les populations ayant des besoins particuliers. Toujours dans le domaine de la sexualité, elle se consacre à l'éducation et à la formation du personnel en soins directs, des membres de la famille et des personnes en cause. Brandie offre des consultations cliniques ainsi que des services d'évaluation et de traitement à un large éventail de personnes et d'organismes communautaires, un peu partout en Ontario. Elle œuvre auprès des enfants, des jeunes et des adultes qui ont été victimes d'agressions sexuelles, auprès des délinquants sexuels et d'autres individus qui présentent des comportements à risque élevé. Brandie connaît bien l'analyse comportementale appliquée ainsi que les principes de la gestion du risque. Elle est partenaire du Safe Management Group Inc., qui offre des cours de formation du personnel axés sur la gestion de crise ainsi que sur la violence et le harcèlement en milieu de travail.
Marti Lussier, Coordonnatrice des événements communautaire
226-787-0333 ou marti@autismontario.com
Vous désirez parler à quelqu'un en français? 416-246-9592, poste 239 ou rpcprovincial@autismontario.com
When & Where

Gino Marcus Centre
1168 Droulliard Ave
Windsor, ON
Canada

Saturday, 23 September 2017 from 9:00 AM to 12:00 PM (EDT)
Add to my calendar
Organizer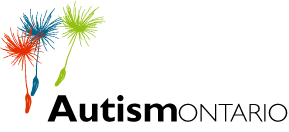 Autism Ontario's South West Region includes:
-Windsor Essex (and surrounding areas)
-Chatham (and surrounding areas)

-Sarnia Lambton (and surrounding areas)

-London Middlesex (and surrounding areas)
-Huron Perth (Goderich-Clinton, Stratford and surrounding areas)
-Grey Bruce (OwenSound - Kincardine and surrounding areas)
Marti Lussier
Potential Programme Community Event Coordinator - SW Region
Autism Ontario
(226) 787-0333
marti@autismontario.com
FAQ
1.) Do I need to print out ticket or email confirmations to attend this event?
No, no need to print anything.  When you arrive at the event, you will have to check in at the registration desk.  You will be asked for your name and how many people are attending with you.  That's all.

2.) Do I need to bring proof of diagnosis?
No, not needed.  Again, just check in at the reg desk and enjoy the event.

3.) Is there a cost to attend this event?
Most of our events are free, as the cost is covered by Autism Ontario's Potential Programme, in partnership with Ontario Ministry of Children & Youth Services and the local Autism Ontario Chapter.  If there is a cost, you will see it on the registration page when you select how many ticket you need.

4.) Do I need to be a member of Autism Ontario to register and participate?
No.  While membership does provide other great oppourtunities, all Potential Programme events from Autism Ontario are open to all families with children under 18 with ASD who reside in Ontario.