Sales Have Ended
Registrations are closed
Join us: https://us02web.zoom.us/meeting/register/tZUtceqrqT0vH9whfqvS1DrrGhUBhEeyF4yu
Sales Have Ended
Registrations are closed
Join us: https://us02web.zoom.us/meeting/register/tZUtceqrqT0vH9whfqvS1DrrGhUBhEeyF4yu
A look at the relationship between learning and failure, principles of motivation, and the importance of emotion.
About this event
In the last twenty years, we have learned more about how the human brain works than in the previous four thousand years and some of the discoveries have profound implications for education.
This talk will explore the mind's primary mechanisms for creating knowledge and memory, and how it adapts and changes at different stages in its development. It will also look at the relationship between learning and failure, principles of motivation, and the importance of emotion. It will also explore some of the misconceptions, or 'neuromyths' in education along with hints on how to spot 'bad science'.
Website: prometheanworld.com/en-ca/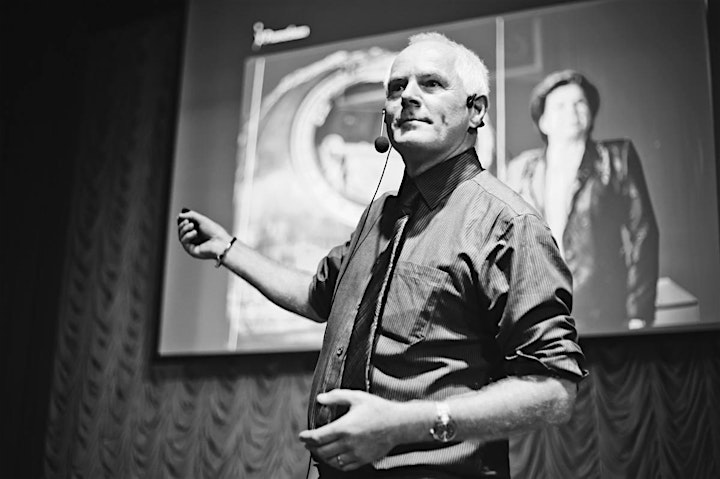 About Dr. John Collick,
Dr. John Collick is Head of International Education Strategy for Promethean, a world leader in interactive classroom technology. Dr. Collick is a graduate of Sussex University in England. He lectured in English Language and Literature, and Philosophy for ten years in Japan, working in the prestigious literature faculty of Waseda University in Tokyo, where he designed and implemented the department's first e-learning system. In his role at Promethean, he works closely with Ministries of Education to develop solutions and programs to meet the needs of 21st Century education systems worldwide. He is an internationally renowned speaker and expert on the educational and social impact of innovative technology. He is the author of several books and articles on literature, media, ICT, and learning. His specific interests include: personal learning strategies, neuroscience, technology, and futurology
Instagram: https://www.instagram.com/promethean_international/
Facebook: https://www.facebook.com/PrometheanWorld
Linkedin: https://www.linkedin.com/in/john-collick-22a8ab130/
Organizer of Understanding the Learning Mind: New Directions in Neuroscience
Spotlight is both a physical and a virtual destination, bringing together a community of like-minded people to learn, work, and grow. An unparalleled, motivational event space, it provides a robust calendar of thought-provoking guest speakers, inspiring seminars, and educational workshops to help move you closer to achieving your personal goals.
Come share your experience with others. Together, we inspire each other through building a sense of community while moving ourselves closer to realizing our goals and ambitions.
Join the Spotlight Conversation 
https://www.facebook.com/groups/thespotlightconversation/
The purpose of the group is to keep the conversation going, providing access to Spotlight experts, event content, and a discussion forum. 
About Staples Canada
Staples Canada/Bureau en Gros was founded in 1991 and operates over 300 locations across all Canadian provinces. A constant source for small business and educational needs, Staples Canada has transformed into the Working and Learning company. Staples Canada is committed to being a dynamic, inspiring partner for all its customers, always adapting to ensure they have the resources and experience to help them work, learn, and grow. The two staples in the company's logo reflect the collaboration between Staples Canada customers and the 10,000 associates at the 300+ locations across Canada. Visit staples.ca for more information, or get social with @StaplesCanada on Facebook, Twitter, and Instagram.