Description
Understand the Neurological Wiring that Motivates Buying & Selling Strategies.
This presentation reveals secrets once only known to neuroscientists. Walk out of this with your business transformed with Brain Fitness International.
In this workshop, you'll discover the unique value you bring to the table for the benefit of the customer, team or organization. Be more effective, resilient and engaged. This workshop guides you to develop customer-centric listening skills, and then teaches you how to develop intelligent questions that speak to customer interests and needs.
---
In this session, you will learn:
The neuroscience of sales: how to identify and activate buying triggers so that customers want to buy from you.

Your Optional Brain Organization Profile and how you communicate.

Using MIND POWER and BRAIN SELLS for TOTAL SALES SUCCESS!

To Catch the Brain Wave-unleash your potential & the power of the three T's
About Paul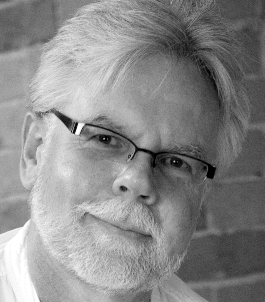 This program was developed by Paul Hyman, president of Brain Fitness International. Paul is a dynamic, immensely entertaining 'brain trainer' who has shown literally thousands of people how to enhance their learning, communication, creativity, problem-solving and thinking skills. He works internationally with clients and trains other professionals in his approach. His experiential style of teaching and growing collection of playful toys/teaching aids makes for a fun, one-of-a-kind memorable learning experience; an experience which promotes life-long wellness.
What is Spotlight?
As the world's first working, learning and growing store – we are excited to introduce Spotlight: a new community gathering and learning space. Spotlight will be a space to engage communities with knowledgeable experts to educate, inspire, share, and connect. You can learn more about events happening at Spotlight here.