Description
The AEE Canada East (AEECE) Chapter are pleased to present a discussion linking the adoptoin of natural refrigerants with positive impacts on Greenhouse Gas (GHG) emissions and energy efficiency.
The presentation will attempt to outline the effect Global refrigerant regulations are having on the HVACR industry. Some of the highlights will include:
System architecture trendsbresulting from regulations.
Energy consumption impact of using natural refrigerants like Ammonia, Propane, and CO2.
Basic properties of CO2 and how it compares to HFCs.
Basic CO2 Transcritical booster system energy advantages in Northern climates and the challenges in warm ambient.
Energy and GHG reduction opportunities when using CO2 in heat pump applications.
We are fortunate to welcome Andre Patenaude, Director, Food Retail Business Development at Emerson Commercial and Residential Solutions, is responsible for developing a North American strategy around the company's Food Retail growth, industry stewardship, marketing initiatives, and channel training for supermarket refrigeration.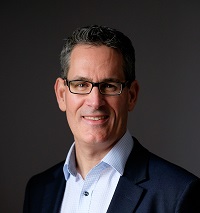 Most recently, Andre led Emerson's global CO2 strategy and prior to that leading the Canadian marketing & business development team, responsible for planning and implementation of programs for its refrigeration and air conditioning business. In total, he possesses 33 years of marketing, sales, and technical service experience working directly with end users, contractors, wholesalers, and OEMs.
---
Buffet breakfast will be provided. Take advantage of member pricing by becoming a member of the AEE Canada East chapter using the registration form found at www.aeecanadaeast.org.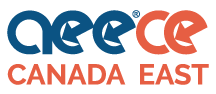 As a member you will enjoy CEU issued annually based upon your meeting attendance - perfect for maintainting professional certifications and licences.