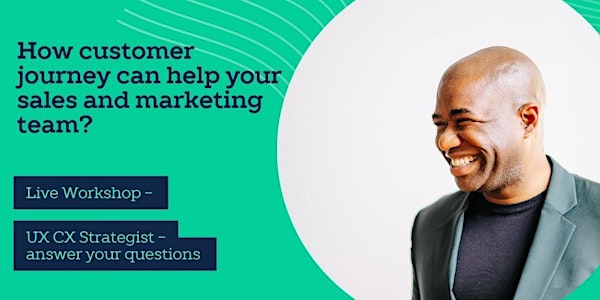 Understanding your customer journey to increase your company's sales
This session is provide how sales strategic thinking with a understanding of customer journey can help your team perform.
About this event
You want your customers to reach their goals and you don't have the patience for anything less than success. So why is it so hard, sometimes even impossible-to get started?
This session will teach how customer journey mapping can be an effective tool in marketing strategy that helps businesses identify what they need now or in future years as well as whether certain tactics work better than others depending on where someone stands along his/her path towards purchase consideration!
Session Philosophy: Marketing should help Sales makes more sales.
Session Overview:
What is customer journey mapping?
What are the different stages of my Customer Journey?
What marketing activities can support each stage of my customer's journey? (media, content, offers….)
How to measure customer journey marketing activities?
How can customer journey mapping increase revenue or decrease cost?
ABOUT THE PRESENTER :
Noah Dominique is a proactive, self-motivated Marketing Professional with over 20 years' experience within the B2B industry. I have successfully worked for both consumer and B2B markets developing marketing strategies that increase customer loyalty to product brands as well as increasing sales of SAAS companies through my knowledge in analytics skillset along side problem solving abilities. I have my own business and I teach digital marketing and Internal business studies I love psychology, customer experience and marketing analytics, I am eager to answer your questions and see how I can help.