Understanding Your Social Supports: A Free Workshop on How Others Can Help...
Description
We are often told to, "take care of ourselves," but what's easy to forget is that it can't be done without the support of those around us.
By nature, humans are a social species and as such we require the support of others in order to thrive!
Social support is a key ingredient in navigating life's many ups and downs. Led by Shift Collab's Clinical Director, Jaylin Bradbury, this free two-hour workshop will help you to identify and understand the 6 types of social support that are essential to make it through daily stressors and major life events.
This event is a part Shift Collab's Free Workshop series. Seating is extremely limited. Grab your ticket today!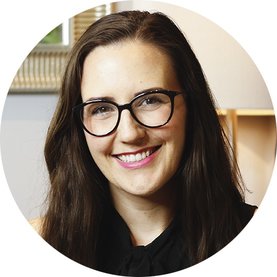 Meet Jaylin
As a therapist, Jaylin brings compassion and understanding to each of her sessions and understands how difficult starting therapy can be. She's even written a 'Starting Therapy' series!
After graduating from the Master of Social Work (MSW) program from the University of Toronto, Jaylin has gained rich experience as both a counsellor and supervisor, predominantly in community mental health settings. In addition to her role at The Shift Collab, Jaylin currently works as a Wellness Counsellor and Coordinator at the University of Toronto. She is well versed in evidence-based therapies and works from a holistic and trauma-informed perspective.
Over the past several years, she has worked with hundreds of clients to rediscover their strengths and achieve their goals, helping them to gain greater insight into their thoughts, feelings, and behaviours to strengthen their overall wellness.