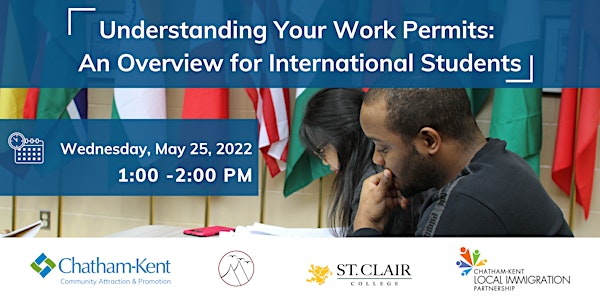 Understanding Your Work Permits: An Overview for International Students
International students, join us for a free webinar to learn how to navigate permanent residency and understand your work permits
About this event
Topics include:
• Information on work permits
• Knowledge of applying for permanent residency
• Applying for jobs postings and working with Chatham-Kent employers
• Information on living in CK and www.ChathamKentJobs.com
Live Q&A session at the end of the webinar.
This webinar is hosted in partnership with the Municipality of Chatham-Kent's Community Attraction & Promotion division, EagleView Immigration Solutions Inc., St. Clair College, and the Chatham-Kent Local Immigration Partnership.
We look forward to helping you build a future in Chatham-Kent.