Description
UN - diet: To say goodbye to old patterns and ways of thinking about food and health that are restrictive and hold you back from the life you desire.
RE - wild
: To reconnect to your truest self, your being that is at the core of who you are: free, joyful and nourished.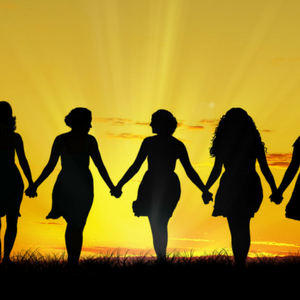 ---
Divine Inspiration
This one day retreat is about letting go of old habits, saying good-bye to diet culture and welcome in nourishment of the mind, body and spirit. If you are ready to let go of patterns that no longer serve you and ready to connect with other women who are feeling the same way, this retreat is for you.
This 8 hour mini retreat is about connecting with yourself and others to go on a sacred journey of inspiration and nourishment. Women are cyclic beings, ever changing and connected to the rhythms of nature yet somehow we have lost our way. We have disconnected from our bodies and forgotten simple rituals that can be healing, which can awaken a vibrant, healthy life.
If you are stuck, chained to diet culture, unhappy with who you are, lacking self worth and love, feel frustrated with where you are in life and need some time to refill your cup; we are holding space for your unfolding. Vibrant health, inspiration and joy is waiting for you- so we invite you to join us in inspiring change that will last a lifetime.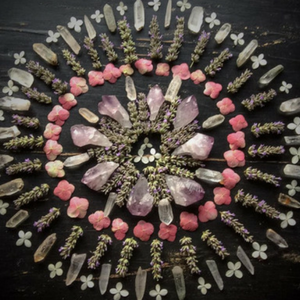 ---
Divine Outline
DIVINE SISTERHOOD: Opening Sharing Circle + Meet your Sisters! You will be guided to purge old habits and take the first steps to deepen the connect to yourself. In this circle we will explore why we are here and where we want to go.
DIVINE NOURISHMENT: Deepen your connection to food and learn to understand why we eat the things we do. We will be giving helpful lessons on intuitive nutrition and mindful eating to help shift your mind from dieting to nourishment while learning simple rituals to support health in the body.
A BALANCED BOWL: Using the new found knowledge and your intuition, create your own healing buddha bowl with lots of delicious food options that suit all eating practices, allergies + intolerances.
DIVINE RITUAL: Create your own beautiful ritual adornments using raw organic herbs, essential oils + crystals to craft your own healing herbal tea blends and body aromatherapy mists while receiving a herbology lesson so that you can confidently use herbs in your own home apothecary.
DIVINE TRIBE: Closing Ceremony Circle with a ritual to unite all the sisters who came on this journey and as we say goodbye, we will solidify the new strategies to take home.
Walk away with:
A full belly + heart

Glass water chalice infused with crystals

Herbal Tea crafted with your wisdom

Aromatherapy Body Mist blended by your intuition

Hands-on practical self-care strategies to integrate into your life

A connection to a tribe and sisterhood that will last a life time

Anew, Awakened You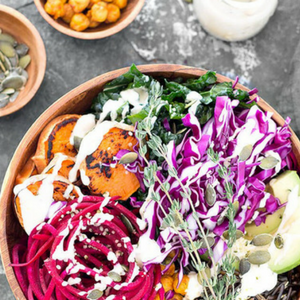 ---
We cant wait to make magic with you!


Meet Amanda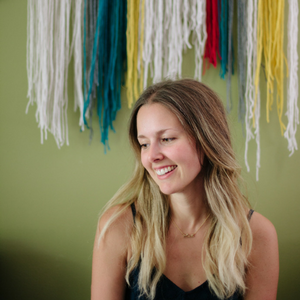 Amanda is holistic nutrition practitioner, lifestyle coach, wellness educator, holistic chef and a busy mama of two and passionate about healthy eating that deeply nourishes the mind, body and spirit. Amanda loves sharing how to simplify healthy eating and how to have a balanced diet using clean ingredients, nothing fancy or complicated. Amanda is the author of three e-books, teaches cooking classes, works with clients and teaches workshops sharing that health and simplicity can co-exist.
Find Amanda at www.morelife.ca or on instagram at @moreholisticlife.
Meet Lauren Mary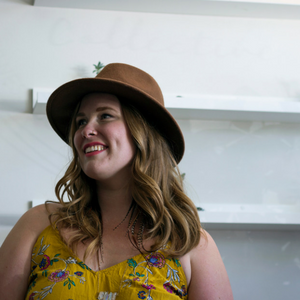 Lauren Mary is a Clinical Herbalist, Holistic Nutrition Practitioner, Doula, Plant Medicine Alchemist and Founder of Lauren Mary Holistics.
Her multi faceted business is centered around nourishing women, babies, and the periods of transition encompassing them. Lauren Mary is purveyor of plant medicine, alchemist, birth arts specialist, women's health advocate, and believer in radical self love.
Find Lauren at www.laurenmaryholistics.com or on instagram at @laurenmaryholistics