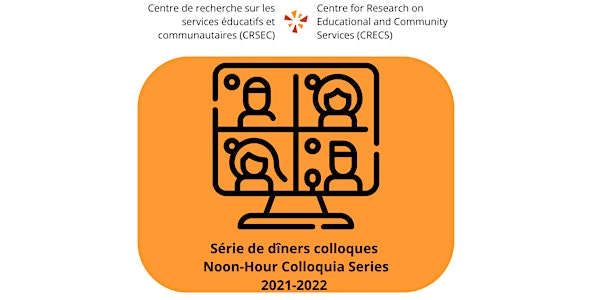 Une université « de rêve »? | A Blue Sky University?
Cet événement est bilingue | This event is bilingual
About this event
(English follows)
Nous avons tous eu des moments où nous avons appris quelque chose dont nous nous souviendrons toujours, avec l'esprit, le cœur et l'âme, que ce soit en classe, à la maison, dans nos loisirs ou dans nos relations avec nos proches, humains ou autres. Comment faciliter au mieux ces moments, dans un contexte de « crise de la santé mentale » et de dégradation des conditions de travail? Comment faire pour que tous se sentent les bienvenus et soient à l'aise de s'inscrire sans craindre des frais exorbitants, d'apprendre à l'abri du jugement et des mesures punitives, de se déplacer sans avoir l'impression d'être soumis à la surveillance et au contrôle, et de se mettre au défi dans un esprit d'encouragement et de soutien mutuel?
---
We all have moments we learned something we would always remember, with the mind, heart and soul, in the classroom, home, pastimes, or relations with our loved ones — human or otherwise. How do we best facilitate these moments, amid a "mental health crisis" and worsening labour conditions? How can all feel welcome: to join without fear of exorbitant fees, to learn without the shadow of judgement and punitive measures, to move without an atmosphere of policing and surveillance, and to challenge ourselves in a space of encouragement and mutual support?