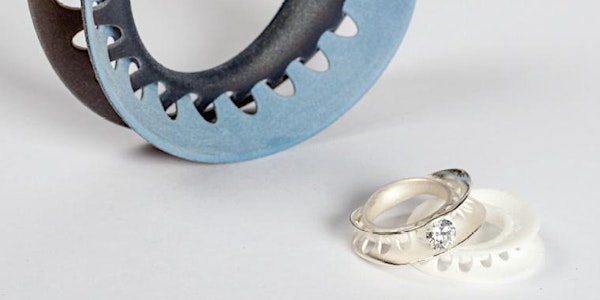 Unhanded: Making under the influence of digitalism
When and where
Location
Arts Court Theater 2 Daly Ave Ottawa, ON K1N 7B9 Canada
Refund Policy
Contact the organizer to request a refund.
Description
This September, Maker Faire Ottawa and Artengine bring together a collection of sharp and articulate artists, designers, curators, historians, writers and researchers to think about what it means to make an object in the world today. Making something physical has, of course, never been easier but it is also never been more complex; objects have never been more unstable and never more exciting. Join us for an invigorating exploration of what happens when we make it real while under the influence of digitalism.
Our panels will grapple with these key questions, and likely many more: How do we talk about making in the 21st century? What new relationships to materials come from the use of digital fabrication tools? What are the opportunities when the abstract world inside the computer encounters the materials of the outside world?
Check out http://artengine.ca/unhanded for full event details.
Please purchase your ticket before midnight on Wednesday September 15th to guarantee lunch availability.
Confirmed panelists include:
Valérie Lamontagne (3lectromode, Agence Simultané - Montréal)
Sandra Alfoldy (NASCAD, Halifax)
Joanna Berzowska (XS Labs/Concordia University - Montréal)
Sarah Brin (AutoDesk - Independent Curator - U.S.)
Rachel Gotlieb (Garden Museum - Toronto)
Del Harrow (Data-Clay, Colorado State University)
James Hayes (CIMS Lab/Azrielli School of Architecture and Urbanism - Ottawa)
Garnet Hertz (Concept Lab/Emily Carr - Vancouver)
Greg Sims (OCADU - Toronto)
Greg J Smith (HOLO Magazine/Creative Applications - Toronto)