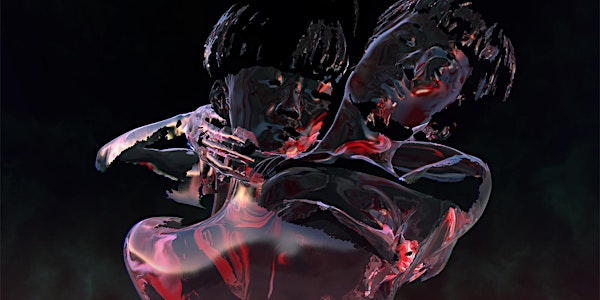 UNION: Nancy Lee 李南屏 Kiran Bhumber ਕਿਰਨਦੀਪ ਕੌਰ ਭੰਬਰ
Book a viewing time for the exhibition UNION: Nancy Lee 李南屏 Kiran Bhumber ਕਿਰਨਦੀਪ ਕੌਰ ਭੰਬਰ
Date and time
Sat, Apr 24, 2021 10:00 AM - Sat, Jun 5, 2021 4:00 PM PDT
Location
Richmond Art Gallery 7700 Minoru Gate #180 Richmond, BC V6Y 1R8 Canada
About this event
Planning your visit - Gallery Safety Guidelines & tickets:
Select a date and the 4 hour window you would like to visit. Once confirmed arrive at any time within the allotted time window to visit the exhibition.
Pre-booking is not required but will guarantee entry. Although those who have pre-booked are prioritized, during busy times (Weekends) they may have to wait due to capacity restrictions. Drop-ins are welcome but due to current capacity limits drop-ins may have to wait in line for entry.
Due to limited tickets, if you are no longer able to visit during your selected time slot, please cancel your reservation so that a space can be opened up for another member.
During your visit:
All visitors must self-assess before visiting the Gallery. Please stay home if you are not feeling well.
Masks are mandatory for staff and visitors to the gallery.
All visitors and staff must maintain a two-metre distance from each other.
Hand sanitation station at entry and stringent cleaning practices will be in place throughout the Gallery. All visitors are required to wear a mask or face covering.
About the Exhibition:
Featuring a new body of works created by interdisciplinary media artists Nancy Lee 李南屏 and Kiran Bhumber ਕਿਰਨਦੀਪ ਕੌਰ ਭੰਬਰ, UNION is a speculative sci-fi exhibition centred around a narrative of two beings discovering their ancestral memories through the longing for touch and the rituals practiced in their post-apocalyptic wedding ceremony. The exhibition incorporates XR, performance, sculpture, multi-channel sound and video installation. Drawing on parallels between our world and the speculative future while working through the artists' diasporic identities, UNION is a potent critique of modern surveillance capitalism, but also a gesture towards hope through the generative possibilities of intimacy, performativity, and presence.
Visit the UNION website for more information on the exhibition: https://www.union.land/
UNION is co-presented by Cinevolution Media Arts Society and Richmond Art Gallery.
Artist Bios:
Nancy Lee 李南屏 is a Taiwanese-Canadian interdisciplinary media artist, curator, filmmaker, DJ and cultural producer. Their work stimulates and enlivens space, making a provocative statement about how inescapably interconnected we are with our surroundings. This notion of staging is a constant in Nancy's work and underpins their projects, from their early work as a filmmaker, through their conception of live events, and into the realms of XR, new media performance and installation, where their art practices continue to coalesce and evolve. Nancy is a co-founder and co-producer of CURRENT Symposium, an intersectional and multidisciplinary initiative featuring programming for and by women, nonbinary artists and artists of colour.
Kiran Bhumber ਕਿਰਨਦੀਪ ਕੌਰ ਭੰਬਰ is an Indo-Canadian interdisciplinary media artist, composer, performer and educator. Her practice considers the mediation of memory through emerging technologies and how the body reinscribes memory into the present. Her work results in constructing interactive installations and performances that examine movement, touch and cultural memory. As a composer, Kiran's practice centers around multichannel and spatial arrangements and how the choreography of sound can influence the listeners notion of space, time and narrative. Kiran is a co-director of INTER/MEDIATE, a media art educational festival focused on cultivating growth within Vancouver's media art communities and empowering marginalized communities with access to workshops, artist talks and collaborative opportunities.
About the organizer
The Richmond Art Gallery is mandated to exhibit, preserve and promote visual arts and to provide exhibition related programming.