Description
The Spiritual Science Research Foundation invites you to attend a unique spiritual lecture. All are welcome.
Everyone wants to experience more happiness in life and to truly achieve this we need to go deeper within ourselves. How we react or respond to situations depends on the impressions within our subconscious mind. In this interactive lecture we will guide you on how to identify which impressions or personality defects are causing you stress or reactions such as anger and share with you an effective spiritual technique that will help you overcome them.
This technique called The Personality Defect Removal Process has been developed by His Holiness Dr. Athavale, the inspiration for SSRF and the founder of the Maharshi University of Spirituality. In His earlier professional life, He was a Clinical Hypnotherapist with a strong research background in the field and has achieved international recognition. He was the author of many journals and peer reviewed articles on the subject of Personality Development and Clinical Hypnotherapy.
By combining aspects from both His background in psychiatry and from His vast knowledge of Spirituality, this technique has helped thousands of people to overcome the blocks in their lives preventing them from experiencing their true joyous nature. It has helped them to overcome debilitating personality defects such as fear, anger and insecurity allowing them to experience transformational change in their character for the better and this way improving their lives.
Tickets and Registration
Please click on "Tickets" to register for this event. Admission is by sliding donation of $10 - $25 where attendees can donate as per what is possible for them. Additional donations are welcome.
If you have any questions or would like to contact us, please email ssrfcanada@gmail.com
** We invite you come earlier for our first lecture "7 Powerful Spiritual Self-healing Techniques" taking place at the same venue from 1:30 - 3:30pm **
For more details about our first lecture, please visit this link: https://www.eventbrite.ca/e/7-powerful-spiritual-self-healing-techniques-tickets-59875300636

Where to find us
Meeting Room A - We are on the main floor near the library (across from the book store)
About the presenters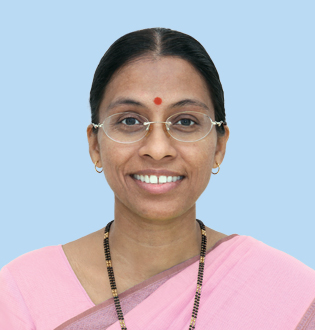 Her Holiness Bhavna Shinde started her spiritual practice in USA in 1999 under the guidance of SSRF and His Holiness Dr Jayant Athavale. Ever since she was a child, the lives of Saints held a special place in her heart and she yearned to be like them. She faced life's difficulties with faith in God and living by the principles of Spirituality that she learned at SSRF. It helped her gain deeper insights into guiding others in their spiritual journey. In January 2015 she reached Sainthood.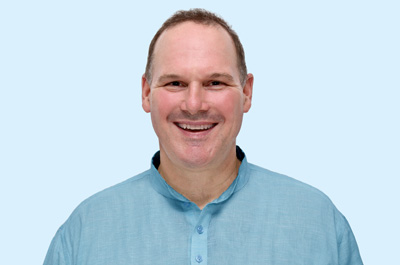 Allen Hardy is from St. Catharines, Canada. He grew up in a Catholic home, and as a teen he became curious about world religions. Throughout his life, he felt strongly that God was taking care of him, regardless of the situation he faced. Throughout his 24-year profession as a high temperature bricklayer, and in his personal life, Allen faced many physical and mental challenges. In 2011 he began seeking spiritually again, as he found life very much lacking in happiness and peace. He explored various self-help and meditation practices, attending retreats around the world. In 2015 Allen found SSRF, and felt the practices were very effective yet simple. He had his first spiritual experience within a few months of starting chanting, and his desire for God began to increase rapidly. In late 2017, Allen took early retirement to do full time spiritual practice and spread spirituality. He has a strong desire to share what he has learned and experienced with others, and he is very grateful to be a part of this spiritual tour.
This event is organized by:
The Spiritual Science Research Foundation