Sales Have Ended
Registrations are closed
Thank you for signing up for Doorstep Donation! One of the GenNext YXE Council will be in touch either by phone or text message with further instructions to arrange for your Doorstop Donation pick-up. Love, GenNext YXE
Sales Have Ended
Registrations are closed
Thank you for signing up for Doorstep Donation! One of the GenNext YXE Council will be in touch either by phone or text message with further instructions to arrange for your Doorstop Donation pick-up. Love, GenNext YXE
GenNext is excited to launch our first Doorstep Donation. Doorstep Donations is a new way for you to stay involved and make a difference!
About this event
What is a Doorstep Donation?
Throughout the year GenNext will collaborate with United Way partner organizations to collect items that our community needs the most (e.g., menstrual products, food donations, school supplies, winter clothing).
Doorstep Donations is an easy and safe way to support your community. Our GenNext team will arrange to pick up right from your doorstep, and get the items where they need to go!
Our team will photograph your donation from a safe distance and share it to our social media pages. Don't worry, we'll be sure to tag you so that your followers can see your generosity and join in on the fun! If you hate pictures or don't want it posted on social media, we'll respect your privacy and reserve our best air-fives for you.
It's that simple!
Upcoming events
GenNext is debuting our Doorstep Donations with United Way's first event of 2021, Tampon Tuesday!
GenNext can help you contribute to this event in 2 ways!
Option 1: Direct $$ donation - make a donation online and GenNext will use the funds to purchase products to donate where the need is greatest!
Click here to make a donation!
What can your donation buy?
$25 will buy a year's worth of pads
$40 will buy a diva cup or 1 year of pain relief
$80 will buy a year's worth of tampons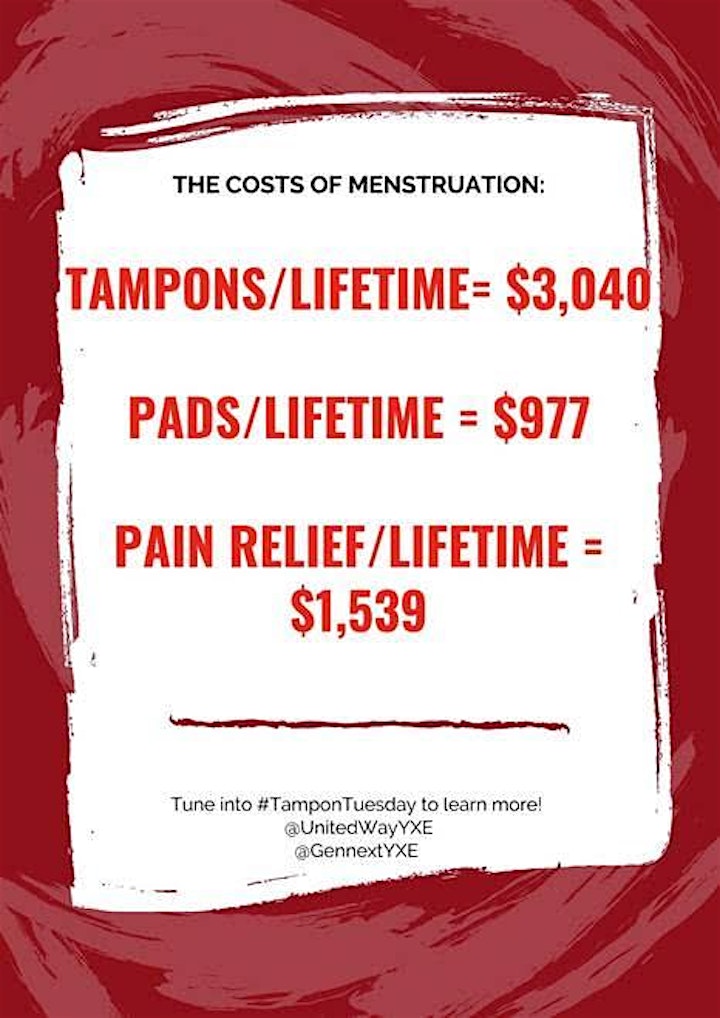 Option 2. Doorstep Donation Signup- this is your chance to go out and purchase the menstruation products when it's convenient for you (Your next Shopper's trip? You know you probably need to stock up for yourself anyways!) and sign up here for a contactless pick up and a GenNext member will come to your house to collect. Your donation will later be distributed to a person in need!
How do I sign up?
Click on the "Register" Button and fill out the registration form. Once you sign up for the event to schedule your pick up time, you will receive directions on how you can safely make your Doorstep Donation donation.