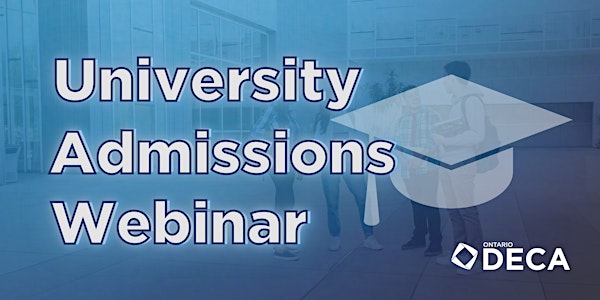 University Admissions Webinar
To learn about your top-choice institutions across North America, tune in to hear from admission officers, alumni, and current students.
About this event
The Ontario DECA University Admissions Webinar details the applications process for both Canadian and US institutions. With a panel of admissions officers and alumni to answer your questions, this must-attend learning opportunity will ease your nerves during these busy times.