Description
Join us on April 3rd at Escritoire Coworking, for Stefano Di Lollo's dynamic talk on creative thinking as the most powerful weapon in ANY business arsenal.
He'll be highlighting:
The Science of Creative Mindfulness
The Liaison Between Your Business & Generating Creative Output
Actionable Creative Thinking Strategies for Boosting Business
The Return on Investment of Creativity
Bio of Stefano Di Lollo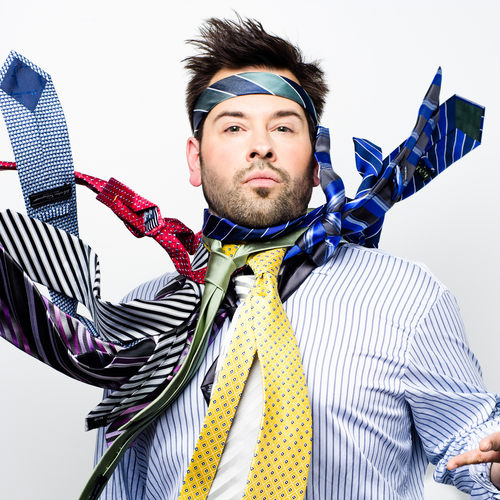 Stefano Di Lollo considers himself a "creative catalyst" because he sparks creative thinking in people so they can transform their lives and work.
More specifically, Stefano Di Lollo is a creative leadership consultant transforming teams into happy, motivated, idea-makin' machines.
Stefano Di Lollo believes that leaping out of comfort zones and being a fish out of water ensure's one's livelihood. His divergent career is proof that he practices what he preaches. Stefano is an industrial designer with over 20 years of experience designing a variety of consumer products for an extensive client base. In 2006, he also began working as a freelance creative strategist for clients such as Bombardier Aerospace, The CBC Broadcasting Company, and The University of Montréal, amongst others. Stefano has been the creative director of numerous organizations and continues to be very involved in numerous events that reunite Montreal's entrepreneurial and creative communities. He is a faculty member of the Industrial Design department at Dawson College and the Associate Chief Creative Officer of Papillon MDC Inc., an innovative leadership and executive coaching corporation. Most recently, Stefano founded a creative leadership consultancy that empowers both creative and non-traditional creative industries with his Creative-U method.
A Word on Escritoire
Escritoire Coworking was founded in 2018 with the main objective to establish a vibrant social and professional cost-effective working area that feels more like home.
It is a unique shared open space where young entrepreneurs and independent business experts can work productively and build relationships right in their local communities. They can easily connect, share ideas and benefit from each other's expertise.
Rate
$15 online- snacks and a drink will be offered
How to get there
Free car parking in Neighborhood
Five Minute walks from Metro Saint-Henri
Bus 17, 77, 78, 371, 37
By signing up for this event, you consent to receive news and emails from Escritoire Coworking