Description
Your body is sending you information on a daily basis: be it in symptoms you experience, pains you have, extra weight we carry, and even in our dreams... every single cell has a story! Are you looking to love yourself and your body more, treat it respectfully? Perhaps you have one area to work one like sore knees, or increase motion in your hips? Maybe you just want more energy to do the things you love? Whatever it is, this program is for you! Learn to tap into the wisdom of your body. You were given it for a reason. It is truly the temple we have for this lifetime.
As a result of completing this program you will find yourself:
Releasing shame and other emotions that prevent you from cherishing the body that you have, no matter what shape it is.

Able to better understand how your environment has an impact on your overall health

Realizing why you were born with your specific body.

Uncovering the spiritual lessons you're receiving from your body in this lifetime.

Gaining tools to support you in strengthening and healing your body from the inside-out.

Discovering the astonishing correlation between your body and your life.

Moving into health with greater ease and joy than you thought possible.

Activating powerful cellular rebalancing of your body.

Recognizing how your intuition and soul speak to you through your physical body.

Aligning your body with your life purpose.

Learning the mystical correlation between your body and your life.

Understanding how clutter clearing can improve and even heal your health challenges.
By utilizing the energy of the elements in nature – Air, Water, Fire, and Earth ~ this program encourages you to clear away old limitations so you can truly begin to claim your luminous, vital, glorious body.
You will receive support and guidance from Kelly Chamchuk, a Certified Soul Coaching® Master Practitioner and Trainer. She is here to help you tune in to your inner voice and empower yourself to create the life you truly want to live ~ full of joy, love, happiness, success and whatever you may desire!
What you Recieve:
A downloadable, printable colour workbook

28 Daily Audio Meditations by Denise Linn

Access to a PRIVATE Facebook Group where participants share their throughts, feelings and progress

Daily inspirational posts, coaching and mentoring by Kelly

Weekly Facebook Live Posts setting you up for the best journey possible (You dont need to be present, they will be recorded so you can access ob your own timeframe.)
"Kelly Chamchuk is a remarkable and compassionate Soul Coach. She creates a safe and nurturing environment for discovering your soul's truth." ~ Denise Linn, Founder – International Institute of Soul Coaching®
" When I first did this program I was truly amazed with the processes designed by Denise Linn, which walked me through so many areas of life, to reach deep down to my soul to discover the blockages from beleifs I have carried for my lifetime (and past lives too!) Doing this program helped me feel free of what other people thought of me, but also dramatcially changed the way I perceived my self & my body image (having always been a larger person) and I learned to love myself and honour my body for what it truly is, a sacred vessel for my soul. " ~ Kelly Chamchuk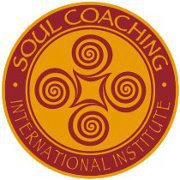 Unlock The Secret Messages Of Your Body! Created by Denise Linn, author, teacher, and speaker.
This 28-Day Program – which is based on Denise Linn's original Soul Coaching® program – takes you on a heartfelt journey into the vast inner universe of your body, where mysteries dwell as great as any that can be found in the heavenly bodies above. There are wondrous secrets in your cells, glands, and organs that can unveil countless insights about your life. As the messages are revealed to you, your radiance expands and your body becomes lighter and freer. Your body is a receiving station that is constantly absorbing deeply meaningful messages from the world around you. However, you can't hear those messages if your body is clogged with inner static. This interference doesn't just come from lack of exercise or an overload of junk food; in the deepest sense, it's a result of self-imposed, limiting beliefs and fears that have become lodged in your energy field.
Once you have committed yourself to the program, life seems to unfold in a remarkable, almost magical, way. Declare that you are ready to discover your authentic self, and are willing to dedicate one month of your life to doing it, and the loving forces of the universe will coalesce to propel you in the direction of your destiny. Synchronistic events and seeming "coincidences" begin to expand exponentially in your life.
How is This Health Program is Different from Others?
This 28-Day program is a powerful, inner cleansing system based on three premises:
Everything is energy – including your body! The choices you make, the thoughts you think, the people you spend time with, the food you eat, …all of these affect the energy fields that make up your body. You will learn what you can do to release the internal mental and emotional stagnation to become more vibrant.
Everything is in a constant state of change. No matter what shape your body is in, how overweight it is, or what health challenges you're facing, you can transform your health.
Everything has consciousness. Every gland, organ, and cell in your body has an awareness with which you can communicate and even influence.
By utilizing the elemental energies of Air/intellectual, Water/emotions, Fire/spirit, and Earth/physical; this program allows you (in as little as 10-15 minutes per day) to connect with your spiritual source and find deeper meaning, purpose, plus add ceremony and sacredness to your everyday life while facing fears, clearing blockages and addressing non-serving beliefs or patterns.
Through practical lessons, 28 daily guided audio meditations, 28 powerful affirmations, creative projects ideas for healing and/or manifesting you are encouraged to truthfully explore your life. You'll experience how to challenge your negative beliefs, face your fears, become even more motivated and inspired, leaving you feeling more balanced, whole and focused like never before! Learn to live more in the now and have clarity to pursue the life of your dreams.
"Participants find that once they have committed themselves to the program, their life begins to unfold in positive ways! ~ Denise Linn
"If you are feeling drawn to the program, trust that it is your time to invest in your self and this magical journey to your soul." ~ Kelly Chamchuk
How Can I Do the Program with My Busy Life?
No matter how busy you are or how hectic your life is, you can do this program. It is designed so anyone can do it. There are daily lessons, which are divided into three levels. You choose the level at which to participate.
Level One: "Commitment to Change" Includes doing the Level One exercises usually takes 15-30 minutes a day.
Level Two: "Going for It" Includes doing both Level One and Level Two exercises and will usually take 30 -60 minutes a day.
Level Three: "Playing Full Out" Includes doing the Level One, Level Two, and Level Three exercises, and it takes as long as it takes.
Be Gentle with Yourself When You Do This Program
Most of us, when we were growing up were taught to judge ourselves harshly if we didn't do things perfectly. You don't have to be perfect for this program to work miracles in your life. It works in spite of feeling you didn't do it right.
Daily Affirmations
Every day you will be given a carefully chosen affirmation that is appropriate to the lesson for the day. Affirmations work! They work because what we focus on is often what we create for ourselves.
Official Coaching package with Advanced Soul Coach® Kelly Chamchuk includes but is not limited to:
Daily coaching and mentoring via a private Facebook group | Downloadable/printable lessons | 3 levels of mastery | 28 daily affirmations | Downloadable audio soul journey meditations by Denise Linn | How to create a home altar | And so much MORE!!!
Valued at over $1200
Register now for $499!!!
BONUS ITEMS

*Receive Kelly's special list of Core Beleifs that can assist you in addressing your health concerns at the subconcious level! (Value $199)
*Participants can use the entire cost of this program as a future discount against any Soul Coaching® Certification Program Kelly offers. (Future Value $299)
*A personal Soul Journey after the program to address any lingering issue (one hour - value $129)
Personal Projects Include: Setting intentions, making sacred contracts, vision boards & creating a sacred altar.
WEEK ONE ~ AIR WEEK ~ Attain clarity through cleansing mental clutter.
• Assess and evaluate your health.
• Make a commitment to your body.
• Examine your core beliefs and inner rules regarding your health.
• Clear your clutter.
• Do the things you have been putting off regarding your health.
• Cut back on media exposure.
• Breathe and become aware of your breathing patterns.
• Notice sounds in your environment, and listen to inspiring music.
• Communicate your truth.
WEEK TWO ~ WATER WEEK ~ Create inner peace by emotional clutter clearing.
• Explore the connection between your body and emotions.
• Communicate from your heart, especially the things that you've been afraid to say.
• Drink lots of water.
• Examine your relationships—present and past—to discover the effects they've had on your health.
• Cleanse your body and your home.
• Look for links between your childhood and your current sense of well-being.
WEEK THREE ~ FIRE WEEK ~ Connect with your beautiful intimate Spirit within.
• Step into the higher intelligence of your body with trust and faith.
• Connect with the innate wisdom within your cells.
• Use your body in new, creative ways.
• Activate an expanded identity through the way you move your body.
• Face any fear that might be lodged within your body.
• Dance your prayers.
WEEK FOUR ~ EARTH WEEK ~ Clear the Physical Clutter – Bring balance to life.
• Detoxify your body.
• Talk to your body.
• Be conscious of the food you eat.
• Stay grounded.
• Notice how the physical energy of your home affects your health.
• Take action for your well-being in the future.
Still not sure if this is right for you, Call Kelly at 604-944-8971 (Pacific Time Zone)
Email: admin@kellychamchuk.com
"The Soul Loves The truth." ~ Denise Linn