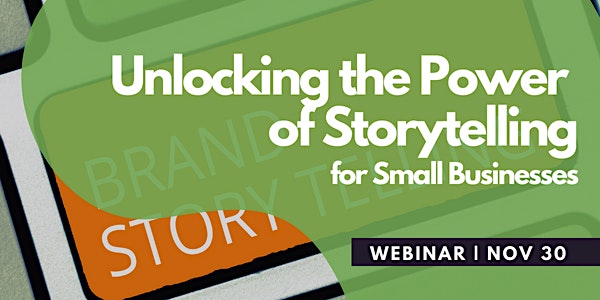 Unlocking the Power of Storytelling for Small Businesses - Nov 30th, 2022
Learn how to write a story that comes from the heart and is relatable to your audience.
About this event
Storytelling inspires and engages employees, customers, and investors. Whether it be a keynote speech, sales presentation or day-to-day conversations with customers and your team, storytelling is a great way to connect people to your company's WHY.
In this fun, interactive and informative workshop, participants are introduced to story construction by answering the question, "Tell Me About Yourself." Participants learn the building blocks for business storytelling by telling their own stories.
Workshop Take-Aways:
1. Understand the value of storytelling in business.
2. Create a story to introduce yourself or your business.
3. Strategies to develop engaging stories and presentations.
Presented by Chris McAuley, the founder and owner of MCAVOY Inc. (o/a Chris McAuley), a company dedicated to helping leaders across many industries access and harness lasting leadership in business and in life. He spent 35+ very successful years as a General Manager, Director of Sales, and company owner in both the for-profit and not-for-profit industries leading teams through a myriad of challenges using various employee engagement techniques.