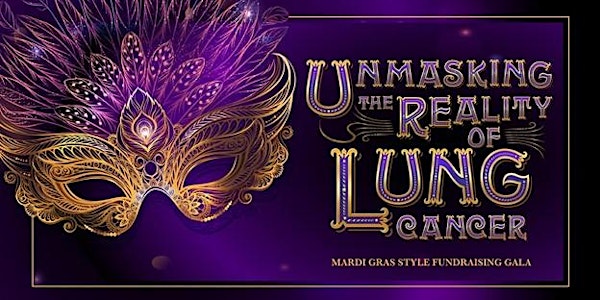 Unmasking The Reality of Lung Cancer Mardi Gras Gala
New Orleans comes to Calgary! Enjoy an evening of live music, dancing, Cajun cuisine while we all raise funds for Lung Cancer Research.
About this event
New Orleans comes to Calgary again!
Join us at the exclusive Unmasking the Reality of Lung Cancer Gala FRIDAY JUNE 10th, 2022, at the Hellenic Community Centre! Marda Gras is all about fun and indulging yourself with a delicious meal, fabulous music and dancing - costume and masks are encouraged. Help raise funds for the University of Calgary's lung cancer research initiatives and help contribute to cancer treatment services and enhancing current and future projects. This Mardi Gras and Pirate themed party features:
The Kimberlites Zydeco Band
Dando Dance floor show and Latin dance lesson!
Cajun Cuisine Buffet by "Great Events"
The "Captain Laffite's Bourbon Bar"
Hunt for the Black Pearl Wine Barrels
Hunt for the Black Pearl - Everyone Wins!
Event attendees will have the opportunity to purchase a pearl for $20 from one of the wine barrels and draw one of our fabulous prizes. Everyone who plays will win something, but you have to attend the event. Some of our top prizes include: 60" TV, Pearl Necklace, Pearl Ring, Pearl Earrings, Designer Sunglasses, Autographed Stampeders Jersey, Dining & Retail Gift Cards, Spa Gift Certificates, Wine, Artwork, and more donations will be announced soon. Click the PRIZE LIST link below to see the full list of prizes to be won.
Bring out your festive carnival spirit and join us for a spectacular 'New Orleans' themed night… hosted right here in Calgary.
Purchase 10 tickets for the price of 9. Contact our team directly to get a special discount code. Email us at unmaskinglungcancercalgary@gmail.com for more details.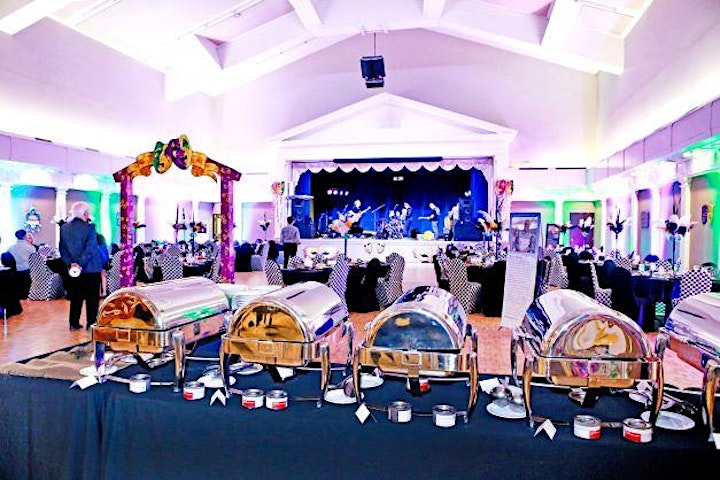 Captain Lafitte has graciously asked his fellow Pirates to escort you to your 'Krewe' table filled with masks, beads, purple, green and gold décor captured from New Orleans Mardi Gras. Each guest will receive an engraved copper drinking stein and party decorations to celebrate throughout the night. With the stein in hand, get your 'doubloon' coins and take a walk over to the 'Captain Lafitte's Bourbon Street' bar to indulge in the unique 'Marda Gras' themed drinks. No party is complete without food, and your taste buds will surely be tempted with the decadent Cajun cuisine created by Great Events. You can count on all the Cajun staples to be included, as well as some token favorites that will make you feel like you are dining in the French Quarters.
Sue Deyell, radio host for The Morning News on 770 CHQR, will be our emcee for the evening and you will hear from Dr. Don Morris who is currently the Facility Medical Director for the Tom Baker Cancer Center and the Medical Lead for The Calgary Cancer Project. Former NFL & Stampeder Alumnus Keon Raymond will talk about his time as a defensive back and his journey creating K25 Sports. And finally, we will also hear from Diane Colton, the Founder and Chair of 'Unmasking the Reality of Lung Cancer Society' and the creator of this annual fundraiser. Diane will talk about her 3-time recovery from lung cancer and why campaigning and fundraising for lung cancer is near and dear to her heart.
After a tantalizing dinner, Dando Dance duo David and Olga Joseph will sweep us away with a ballroom dance performance. They will also teach everyone a few maneuvers to get prepared for hitting the dance floor. If you thought jambalaya was just for food, just wait until you hear 'The Kimberlites'. This ensemble has enough instruments to outfit an orchestra and their unique sound truly blends many genres of music. Practice all your dance moves to this live 'Celtic-Cajun-zydeco'- music all throughout the night.
Every pirate story has a lost treasure, so take a voyage over to the fundraising event of the night. 'Hunt for the Black Pearl' game where every pearl in the chest is a winner. More information about this exclusive treasure hunt is detailed below.
NOTE: Proof of vaccination is require to attend this event.
The Alberta vaccine record with QR code (paper or digital) is now the only valid Alberta-issued proof of vaccination accepted.
Other accepted forms of vaccination include:
A First Nation vaccine record
Another provincial or territorial vaccine record
Canadian Armed Forces vaccine record
ArriveCan app  and valid international travel identity document
You can print your own card online or get one printed for free at a Registry Agent, Calgary Public Libraries and The Kerby Centre.
Note: We are closely monitoring AHS Covid Guidelines. Attendees will be notified should we need to make alternate arrangements.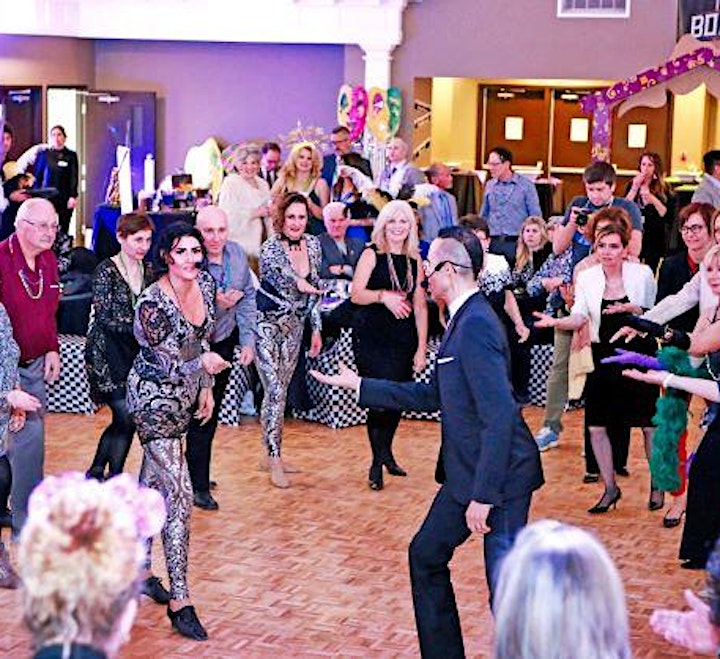 Organizer of Unmasking The Reality of Lung Cancer Mardi Gras Gala
What we do
• Education: We live in a world where "fake news" reigns, but lung cancer has lived in that world for many years. Attached stigma, misinformation, and myths are killing people, not just a few but thousands every year….. In Canada alone someone will die from lung cancer every 25 minutes. Lung cancer is increasing in the never smoking population with 20 plus percent of those diagnosed being never smokers and diagnosed mostly at late stage 4 when their fighting chance has been diminished. They and their doctor cannot believe the diagnosis…. aren't they safe because they do not smoke? Smoking is a catalyst of lung cancer just like Radon, asbestos, silicon, diesel to name a few. It did not create lung cancer. It has been around since 1,500 BC. People need to know what the reality of lung cancer is so they do not have to go through the suffering that others have gone through. We need to alleviate the actions that do lead to lung cancer. 85% is preventable, but if you do not know what you are dealing with or even understanding the plight of those currently and will be diagnosed how can you have empathy and want to help. As a prime example lung cancer is the #1 cancer that kills women; twice as many as breast with over 10,000 every year! And the burden for women is heavy, as they are also the primary caregivers for men diagnosed with lung cancer.
• Advocating: Lung cancer has too few advocates. The aforementioned information is one of the reasons; it is difficult enough to be fighting for every breath you take and normalcy in your life but add to it, the stigma associated, how does a person find the fortitude to champion their cause! Also, wilh the sad statistics we live with, a 19% 5 plus year survival rate (but know that number is starting to change, and survival is better than it was even 5 years ago). So URLC is here to advocate on behalf of those people. We also have the fortitude and breath to do it. Helping people see the real picture of what lung cancer is and does, is gratifying! Lung cancer is such a complex cancer with well over 50 mutations associated with it.
• Many of the immunotherapies treating other cancers have lung cancer to thank for the pioneering of this new and exciting treatment protocol.
Working with the researchers and projects to help them raise funds to make lung cancer a nuisance not a deallth sentence in the future for those diagnosed.
• Supporting other Advocates both locally and nationally: Slowly, inch by inch there are more patients and caregivers willing to step out to speak about lung cancer, raise awareness and funds. We want to be there to support them with some seed money, information, and resources. Working to create a seamless national presence across Canada falls into this.
• Fundraising: URLC has been working for several years to raise funds for the University of Calgary's lung cancer research initiatives and are looking forward to continuing along this path. It is even more exciting this year as "The Calgary Cancer Centre (CCC) will be an internationally recognized, state-of-the-art facility that will provide cancer treatment services and serve as a hub for cutting edge cancer research."