Unmasking The Reality of Lung Cancer Mardi Gras Gala
New Orleans comes to Calgary! Enjoy an evening of live music, dancing, Cajun cuisine while we all raise funds for Lung Cancer Research.
About this event
New Orleans comes to Calgary again!
Join us at the exclusive Unmasking the Reality of Lung Cancer Gala FEBRUARY 25th , 2022, at the Hellenic Community Centre! Marda Gras is all about fun and indulging yourself with a delicious meal, fabulous music and dancing - costume and masks are encouraged. Help raise funds for the University of Calgary's lung cancer research initiatives and help contribute to cancer treatment services and enhancing current and future projects. This Mardi Gras and Pirate themed party features:
The Kimberlites Zydeco Band
Dando Dance floor show and Latin dance lesson!
Cajun Cuisine Buffet by "Great Events"
The "Captain Laffite's Bourbon Bar"
Hunt for the Black Pearl and win fabulous prizes and there is a chance to win a strand of pearls. Also Captain Jean Laffite "Pirate of the Caribbean" Treasure chest raffle draws will be drawn that evening. And we have it on good authority there are several of them each filled with treasures for everyone's desires.
Purchase 10 tickets for the price of 9. Contact our team directly to get a special discount code. Email us at unmaskinglungcancercalgary@gmail.com for more details.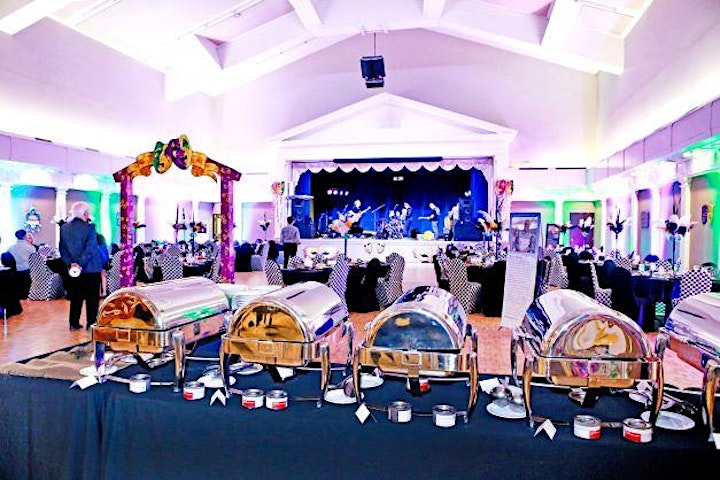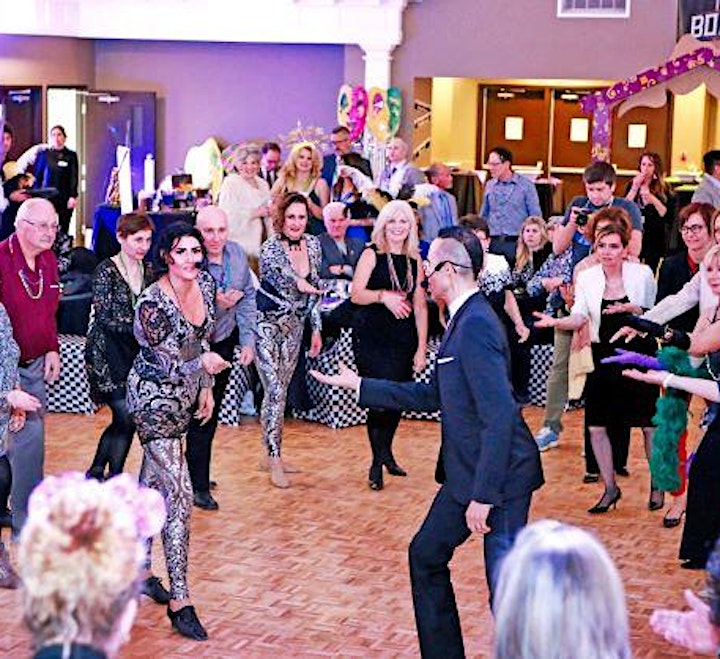 Join David and Olga Joseph on the dance floor. They will teach us some Latin dance moves and showcase some of their moves.
Organizer of Unmasking The Reality of Lung Cancer Mardi Gras Gala
What we do
• Education: We live in a world where "fake news" reigns, but lung cancer has lived in that world for many years. Attached stigma, misinformation, and myths are killing people, not just a few but thousands every year….. In Canada alone someone will die from lung cancer every 25 minutes. Lung cancer is increasing in the never smoking population with 20 plus percent of those diagnosed being never smokers and diagnosed mostly at late stage 4 when their fighting chance has been diminished. They and their doctor cannot believe the diagnosis…. aren't they safe because they do not smoke? Smoking is a catalyst of lung cancer just like Radon, asbestos, silicon, diesel to name a few. It did not create lung cancer. It has been around since 1,500 BC. People need to know what the reality of lung cancer is so they do not have to go through the suffering that others have gone through. We need to alleviate the actions that do lead to lung cancer. 85% is preventable, but if you do not know what you are dealing with or even understanding the plight of those currently and will be diagnosed how can you have empathy and want to help. As a prime example lung cancer is the #1 cancer that kills women; twice as many as breast with over 10,000 every year! And the burden for women is heavy, as they are also the primary caregivers for men diagnosed with lung cancer.
• Advocating: Lung cancer has too few advocates. The aforementioned information is one of the reasons; it is difficult enough to be fighting for every breath you take and normalcy in your life but add to it, the stigma associated, how does a person find the fortitude to champion their cause! Also, wilh the sad statistics we live with, a 19% 5 plus year survival rate (but know that number is starting to change, and survival is better than it was even 5 years ago). So URLC is here to advocate on behalf of those people. We also have the fortitude and breath to do it. Helping people see the real picture of what lung cancer is and does, is gratifying! Lung cancer is such a complex cancer with well over 50 mutations associated with it.
• Many of the immunotherapies treating other cancers have lung cancer to thank for the pioneering of this new and exciting treatment protocol.
Working with the researchers and projects to help them raise funds to make lung cancer a nuisance not a deallth sentence in the future for those diagnosed.
• Supporting other Advocates both locally and nationally: Slowly, inch by inch there are more patients and caregivers willing to step out to speak about lung cancer, raise awareness and funds. We want to be there to support them with some seed money, information, and resources. Working to create a seamless national presence across Canada falls into this.
• Fundraising: URLC has been working for several years to raise funds for the University of Calgary's lung cancer research initiatives and are looking forward to continuing along this path. It is even more exciting this year as "The Calgary Cancer Centre (CCC) will be an internationally recognized, state-of-the-art facility that will provide cancer treatment services and serve as a hub for cutting edge cancer research."