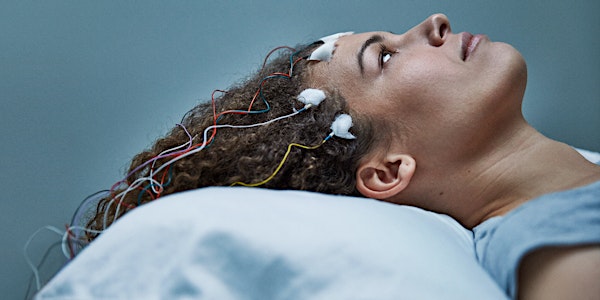 UNREST: ME/CFS documentary at the Princess Twin Cinemas in Waterloo
By Waterloo Wellington Myalgic Encephalomyelitis Association (WWMEA)
Date and time
Starts on Tue, May 1, 2018 7:00 PM EDT
Location
Princess Twin Cinemas 46 King Street North Waterloo, ON N2J 2W8 Canada
Description
The Waterloo Wellington Myalgic Encephalomyelitis Association (WWMEA) is pleased to present UNREST (for free).
This New Documentary is a Must-See ... and Not for the Reason You Think.
Jennifer Brea's Sundance award-winning documentary, Unrest, is a personal journey from patient to advocate to storyteller. Jennifer is twenty-eight years-old, working on her PhD at Harvard, and months away from marrying the love of her life when a mysterious fever leaves her bedridden. When doctors tell her it's "all in her head," she picks up her camera as an act of defiance and brings us into a hidden world of millions that medicine abandoned.
No Scents makes sense!
Please avoid using perfume, cologne or other scented items when attending. Thank you!
Quote from Vogue magazine:
"... the documentary is not only for those suffering from chronic illnesses - it's for everyone, especially those who feel they cannot relate. In the same way that we don't need to be in love when we read a love story, viewers don't need to be sick in order to participate in the much-needed conversation that Brea's documentary proposes. In fact, participation and engagement by a more diverse population is not only preferable, it's crucial. Millions of people currently have some diagnosis of chronic illness, with a reported 15 to 30 million people worldwide reportedly suffering from ME/CFS alone."
The WWMEA is a registered charitable organization and is happy to receive donations. Charitable receipts will be issued for donations of $20 or greater. Visit http://www.wwmea.ca/ for additional information.
M.E. is a poorly understood, invisible chronic illness. Anyone familiar with M.E. or other invisible chronic illnesses such as Fibromyalgia, Lupus, Multiple Sclerosis, Chronic Fatigue Syndrome, Complex Regional Pain Syndrome or Multiple Chemical Sensitivity will appreciate Jennifer's story.
Trailer:
https://www.youtube.com/watch?v=JvK5s9BNLzA
Parking suggestions can be found at this link:
http://www.princesscinemas.com/parking
Note that street parking is free after 6:00 pm
About the organizer
Goals and Objectives of the WWMEA:
To further the education and knowledge of the people of The Regional Municipality of Waterloo and The County of Wellington concerning Myalgic Encephalomyelitis, and more particularly to those afflicted with Myalgic Encephalomyelitis, family, caregivers, governments, allied agencies of governments, institutions, the medical profession and the media.
To provide non-financial support, information and assistance to Myalgic Encephalomyelitis patients, their families, friends and caregivers.
To promote, facilitate and raise funds for the research, investigation and study with respect to the cause(s) and treatment(s) of Myalgic Encephalomyelitis.